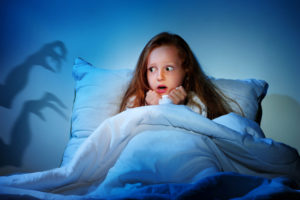 In my last blog, I hinted that I was going to share some of my challenges with you and pull back the curtains on The Doctor's Crossing.
Yikes!! That genuinely scared me to make that promise. (What was I thinking?!)
It's scary to think about letting you know I don't have it all figured out – that change can be hard for me, and I wrestle with my own self-doubt and fears. As a coach, shouldn't I have this change stuff down?
Yes and (hopefully) no.
I've helped hundreds of physicians make changes and have made quite a few myself.
But even thinking about making changes to my business has been kicking my butt!
And that's precisely why I feel so strongly about sharing this journey with you.
I know some of you are struggling right now with making changes.
I know many of you wrestle with self-doubt and fears too.
Change can feel overwhelming and it's embarrassing not to be able to figure things out.
If we're smart enough to be a doctor, why can't we just solve our own problems?
Let me set the stage for what's been challenging me…..
9 + years ago when I started The Doctor's Crossing, I was very excited about coaching and had no interest at all in marketing. I chose not to have one of those email pop up boxes on my website that help you build an email list and reach more people. I said to myself,
"I don't like those things. They're annoying. I'm not the marketing type." Case closed. I went along my merry way and focused on coaching. My business became successful, but on a very small scale.
Unless something changes, when I take my shingle down, the number of doctors I will have helped will just be a drop in the bucket because I can only help one person at a time.
So for a while now (longer than I care to admit), I've had this recurrent thought,
"I want to make some changes in my business and help more physicians, but I'm not sure what to do differently."
This thought kept spinning 'round and 'round in my head. Some ideas would pop in, such as:
Grow the business and hire another coach
Create an online coaching program
Offer group coaching
Do a podcast
Make YouTube videos
Try a cloning experiment
Yet, nothing changed. I was comfy in my little coaching bubble.
But then the pressure inside the bubble started increasing. I could see the landscape changing with all the new podcasts, videos, and online courses. Uh oh, I better get on it!
However, when I imagined myself doing these things, I came up with plenty of reasons why none of them would work out.
Bottom line, I was afraid that:
Any model other than 1:1 coaching was not going to work.
If I made an online coaching program, it would take me forever to do, my clients wouldn't get results, and they'd be angry.
If I put a pop-up email box on my website (to reach more people) everyone would hate it and leave my site.
If I did a podcast, it would be terrible because my voice becomes a creaky hinge when I get nervous.
If I made videos, no one would want to watch me – I'm not as young as I used to be!
If I had to do a lot of social media, it would be too overwhelming.
I could go on…but you get the picture.
It wasn't all negative. I could get excited about helping many more physicians. I liked the idea of creating a course that made coaching more accessible. And if I thought I could get my voice to behave, podcasting sounded kind of fun.
Yet, I was in a bit of a trap. I call it the 80:20 trap. 80% of my thoughts focused on the potential problems of what I wanted to do. Only 20% were on the possibilities.
It was like I was driving around with the emergency brake on but there wasn't an emergency.
Looking from the outside in, I completely understand how my "fears" look ridiculous and overblown. And they were not really that extreme, but that is how they could feel.
It's one reason why it's so much easier to give someone else advice. "Why don't you just do x, y, z?" It sounds so logical and often is. The missing piece though is the person on the outside can't feel the inner conflict that's creating the inertia.
When I'd had enough of the inertia, I made a "do or die commitment" to try and get myself unstuck. I wrote about it here.  (I committed to a daily meditation practice.)
About two months later, without any big fanfare, I noticed that the emergency brake was off and I was pressing on the gas more. I was moving forward. Excitement was in the air.
How did I get unstuck?
I believe that when we are facing significant external change, we know on a conscious and subconscious level we're going to have to change internally. We're going to have to let go of some limiting behaviors and beliefs.
Fundamentally, I think I got unstuck by giving myself permission to try things out and not have to be good at them and to not worry so much what other people might think.
The thought of my fears keeping me from getting to try new things and help more people started bothering me more than the fears themselves. At this stage, I'm starting to explore options and have enrolled in a business coaching program. We'll see where this takes me. I don't have to know if anything will work out to just get started. Right?
The time it takes to change may be the time it takes to be ready to face ourselves. We're ready when we're ready. And not a minute sooner.
If you feel like you've been stuck for too long, don't beat yourself up. Take a compassionate look inside and see what's there. You might see a part of yourself that just needs to hear, "It's going to be OK. You can figure this out."  If you'd like to download a worksheet to help with moving forward, click here.
In my next blog, on April 3rd I'll be talking about the concrete steps I took that helped me get unstuck and strategies and tools you can use. And no, you don't have to make a "do or die commitment" like I did, but I think there is something to it!
Til next time!
Heather
Find what you're looking for: