Physician Transition Starter Kit
A "must have" when you're questioning your career path. This 25-page guide answers many of your questions about career transition, nonclinical options, and how to just get started.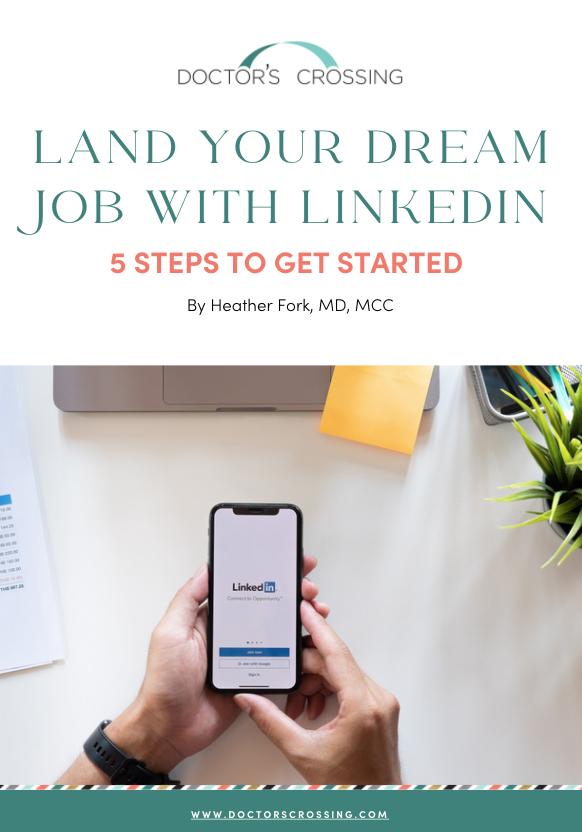 Land Your Dream Job With LinkedIn: 5 Steps to Get Started
Following these 5 tips will help you
optimize your profile, connect and network with others, and have success applying to jobs on LinkedIn!
CV And Resume Preflight Checklist
This detailed checklist will help ensure your CV and resume are set to impress and increase the chances of getting those coveted interviews.
10 Tips to Rock Your Interviews
Following these 10 tips will help you strategically prepare for your nonclinical job interviews. You will be more confident, relaxed, and ready to do your best!
Chart Review List & Tips
Chart review is a great way to use your medical knowledge, earn side income, and develop new skills. This guide includes more than 50 chart review companies and a sample email template for reaching out to recruiters.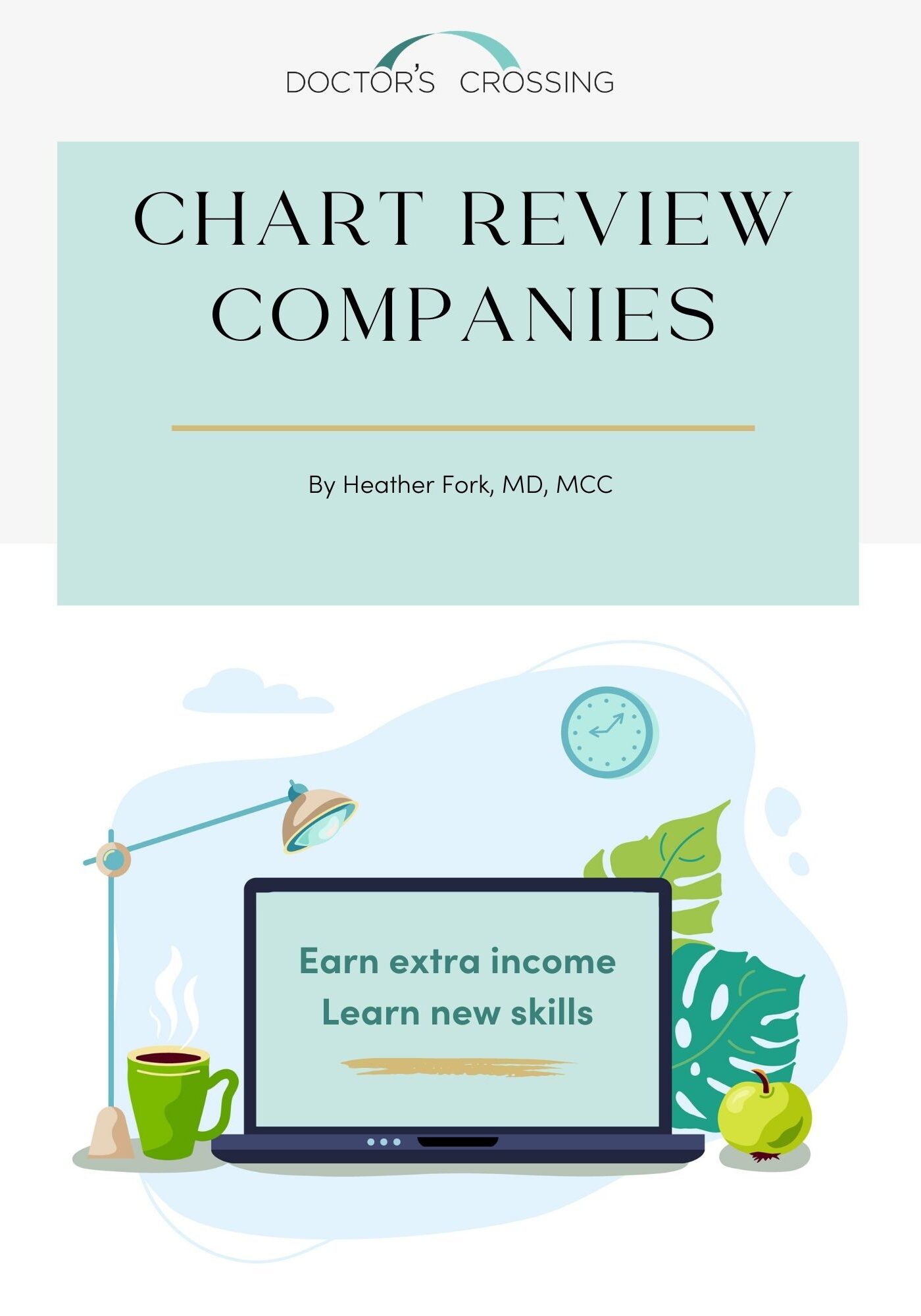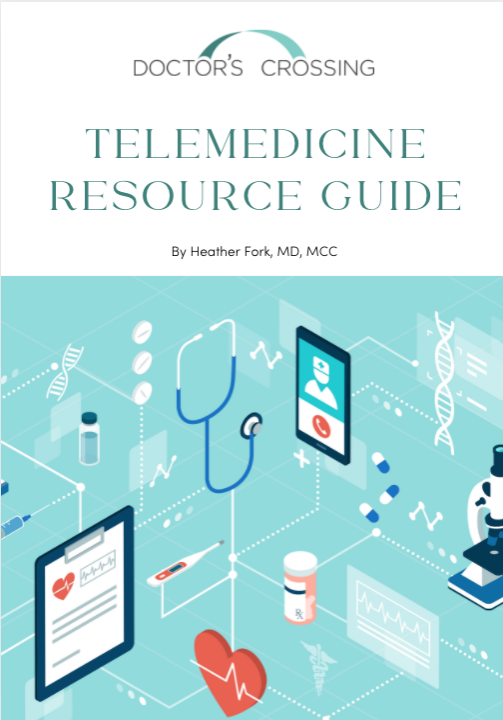 Telemedicine Companies
If you're interested in using your clinical skills, making money, and being able to work from home, the beach, or a mountain cabin, telemedicine is worth considering. This resource guide includes a list of over 40 telemedicine companies to choose from.
Pharma insider's Guide
Get an overview of the different areas for physicians in pharma as well as tips to start building your platform to make a transition.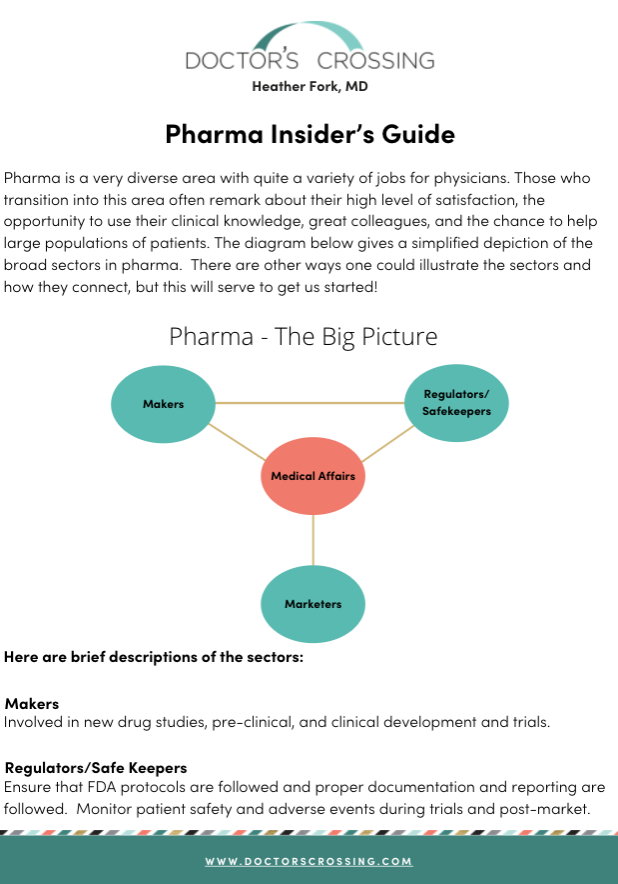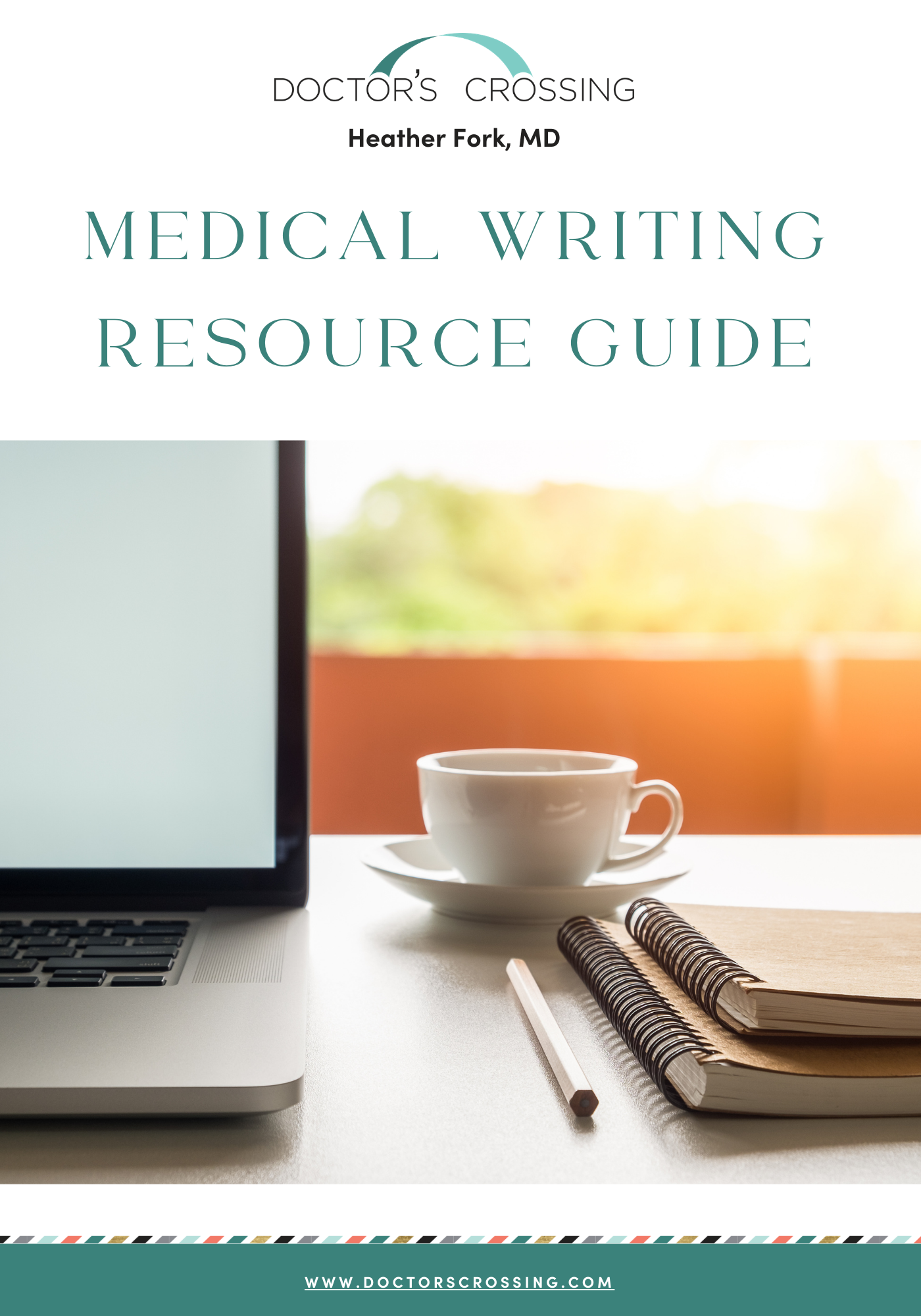 Medical Writing Resource Guide
This 11-page guide gives you an introduction to medical writing as well as links for courses, books, websites, and tips for exploring this diverse area. Includes steps you can take whether you want to do medical writing as a side gig, or work full-time as a freelancer or an employee.
Time Management Resource
Download a list of books and apps that can help you with time management, procrastination, building successful habits and finding ways to focus.