About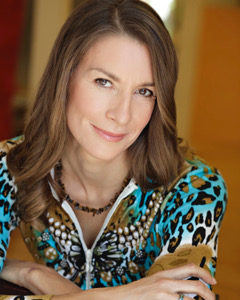 Hi There! I'm Heather and I'm so excited you're here!
Helping you with any issues you're having in your career as a physician is what I'm here for. If you need help – you're my priority. 
Like you, I'm also a physician. I know from my own experience there are times when we need some help in figuring out what to do.
And I also know how helpful it is to have someone who takes time to listen, won't judge you, and can offer a knowledgable perspective.
After practicing dermatology for 9 years (I had a solo practice in Austin), I transitioned into career coaching for doctors. The whole story is one for 'round the campfire, but the short version is that even though dermatology was great in many respects, there is a different way I was meant to help people.
This different way of helping turned out to be coaching. After leaving practice, I became a certified coach through CTI (Coaches Training Institute). Two of my early clients were physicians and I was so thrilled I could help them –  over the telephone! This was back in 2009 and shortly afterwards, I started The Doctor's Crossing.
If I work with you, the primary goal is for you to find the career and job situation that works best for you. 
Many times this is finding a way to enjoy clinical practice again.
Sometimes this is transitioning to a nonclinical job.
Other times this is doing both clinical and nonclinical work for variety and side income.
Through a concrete process, I help you find your own answers about what is best for you. I support you every step of the way in making the changes you need to move forward. And we have some fun along the way!
I've learned a lot about making changes. I went through my own transition and have helped hundreds of physicians make positive and empowering changes.
If you want things to be different in your career, it's very easy to keep putting off taking that first step.  Years can go by before you know it. But once you just get started, it often doesn't take long to begin feeling more hopeful and seeing results.  So many of my clients tell me how much better they feel, even after our first call.
If you'd like to have a chat, you can sign up for an introductory 50-minute consultation. I'd love to see how I can help you. Please feel free to check out the online scheduler here.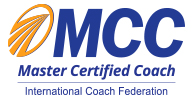 Here's my brief bio in case you want the stats:
Grew up in NJ – ran away to Texas to go to medical school and become a "naturalized Texan."
Went to UTMB (University of Texas Medical Branch) in Galveston, TX for medical school. Ah.. the island life!
Dermatology Residency at The University of Miami/Jackson Memorial Hospital – survived Hurricane Andrew – barely.
Ran a solo dermatology practice in Austin, TX for 9 years. Learned a lot about running a business.
Certified as a coach through the Coaches Training Institute (CTI).
Founded The Doctor's Crossing
Earned my Master Certified Coach (MCC) designation through the International Coach Federation
Lastly, when I'm not doing the work I love, you'll find me country or swing dancing, chasing after roadrunners in my neighborhood, or figuring out what's the next cactus to plant.
Even if you aren't looking for a coaching program, but want to talk over your situation and get an outside perspective, you are more than welcome to schedule a call. You can find a convenient time here for a 50-minute consultation.