About
Heather E. Fork, MD, MCC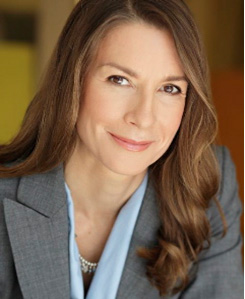 Heather Fork, MD, MCC, is owner and founder of the Doctor's Crossing.   As a graduate of the  ICF accredited Coaches Training Institute (CTI), she works with physicians who are seeking to renew and reinvigorate their careers and avoid burnout.
She helps doctors tap into their natural abilities and passion to create new and inspiring opportunities within clinical medicine or through non-clinical options.  Knowing that too many physicians are suffering from stress and burnout, Dr. Fork is dedicated to improving physician well-being collectively, as well as individually.
Her volunteer work as an educational team member for the Texas Medical Association's Committee on Physician Health and Rehabilitation keeps her attuned to the latest resources for physician wellness.
After practicing for 9 years in her own successful dermatology practice, she made the difficult decision to leave her practice and pursue a calling to serve others in a different way.   Having gone through a career transition, she is able to integrate her experience, training, and abiding interest in her work to help other physicians find happiness, success, and fulfillment in their own lives and careers.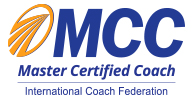 Education and Credentials:
Dr. Fork was board certified in dermatology and managed her own practice for over 9 years.  Her residency training was through the Jackson Memorial Hospital, University of Miami.  She graduated AOA from the University of Texas Medical Branch and received other academic honors and awards.  While attending medical school she designed and completed an externship in rural dermatology at the Kamuzu Skin Clinic in Malawi, Africa.
Her training in professional coaching was completed through the internationally recognized, ICF accredited, Coaches Training Institute.  Through extensive coaching, additional training, and examinations, she earned the designation Master Certified Coach.
Ashley K. Antony, MD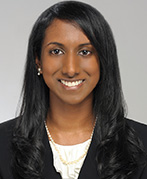 Ashley Antony, MD is a research and editorial assistant for the Doctor's Crossing.  Her writing and research skills developed early in her academic career as a frequent journalist and editor for various publications at Harvard College during her undergraduate days there.  Graduating Magna Cum Laude with Highest Honors, she then went on to obtain her medical degree at the Johns Hopkins School of Medicine.  She completed the Johns Hopkins Clinical/Translational Dermatology Fellowship, winning awards regionally and nationally for her work, before starting residency in dermatology at Johns Hopkins Hospital. 
With numerous scientific and non-scientific publications under her belt, Dr. Antony came to work for Doctor's Crossing, where she continues to utilize her research, writing, and editing skills towards helping physicians on their professional journeys.  Working alongside Dr. Heather Fork, she enjoys getting to investigate opportunities and ideas that help physicians match their careers to their professional and personal goals.