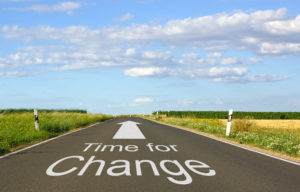 I'm very honored and excited to introduce our third member of The Physician Career Transition Posse – the one, the only, the invincible, "Dr. Kay!"
For those of you new to the Career Transition Posse, the members are physicians who graciously share their career journey as it unfolds in real time. They adopt an alias in the beginning and may reveal their true identity later on.
Any show of support and encouragement from you is greatly appreciated. It makes a huge difference to have some comments and kudos below.
Without further ado, here is my interview with "Dr. Kay."
Q: What would you like us to know about you?
Dr. Kay: I am a physiatrist (PM&R) and I have been in practice for 18 years. I have been wanting to transition out of clinical medicine, or medicine altogether, for many of those years.
I am married and have one child. My husband is self-employed and works at home. We are committed to staying in the community where we live until our son graduates high school.
Q: What kind of practice setting are you in?
Dr. Kay: I'm currently employed by a hospital in an outpatient pain management practice. Previously, I've worked in an outpatient private practice and also in a hospital-based practice doing both inpatient and outpatient work. I have enjoyed aspects of what I do, and have been pretty happy with my work at times.
However, those times have become rarer the longer I'm in practice. I've been through some rough periods in all of my jobs and during those times I've told myself that it's temporary and things will improve when I move to a new position. I've now reached a place where I can't imagine that any other clinical position would be any better than the one I have now.
Q: How do you feel about patient care?
Dr. Kay: If I am being completely honest, I don't enjoy patient care anymore. Most of the patients that I see have already seen a multitude of physicians and have had a complete diagnostic workup. They've been through a lot of treatments. They have painful conditions that will never improve to their satisfaction. Many of these patients do not like the remaining treatment options that I have to offer. Patients and their referring providers often expect that I will prescribe opioids. I spend a lot of time telling patients that I won't be doing that.
In addition to the patient care piece, I find working for a hospital to be frustrating. I don't have any interest in administration or leadership, but I do like to have some input into how things are managed and run on a daily basis. I have learned that my opinions, even when solicited, don't really matter much.
Q: What do you want to be different in your career?
Dr. Kay: I want a career with very little or no patient care and I do not want to work in a hospital. I would like to be intellectually challenged.  It would be nice to do something that would help patients. I would like to work fewer hours so that I have more time to do the things outside of work that I love doing.
Q: What are some clinical or nonclinical career options you're exploring?
Dr. Kay: I am interested in doing chart review for disability claims or utilization review. I like to do independent medical exams (IMEs). I'm also looking into life care planning.
Q: What's it like to be in this place of uncertainty?
Dr. Kay: I'm impatient and wishing that I had started this process years ago. I am constantly trying to make time to do research and figure things out in the midst of a busy work schedule and family responsibilities.
Q: On a scale of 0 – 10, with 10 being very confident, how confident are you that this process will work out?
Dr. Kay: 7.
Q: What helps you take steps into the unknown when the outcome is not clear?
Dr. Kay: I am generally an independent person, but I am also a cautious person. Having a somewhat systematic plan is helpful. You have given me a framework to help me focus on the steps that I need to take.
I also have to remind myself that it's worth doing this—I don't have to keep working at something that is not for me anymore.
Q: What is your biggest fear about this change process?
Dr. Kay: My biggest fear and the primary reason why I haven't pursued a change up to this point is that I could be putting my family's financial security at risk.
Years ago, when I had just finished my residency, I told our financial advisor that I intended to quit medicine once I had my school loans paid off. He has the opinion that it would be foolish of me to give up the financial security that being a physician provides. I hear his voice in my head every time I think about making a change. My loans have been paid off for about 8 years now. I am less happy in my career than ever before. I know it's important for me to make a change, but it's scary.
Q: What is your biggest hope about this change process?
Dr. Kay: I'm really hoping that I find a way to make a living that does not involve direct patient care.
Q: What are you learning about yourself in this process?
Dr. Kay: In thinking about how I got to this place in my career and recognizing how unhappy I am with it, I've really considered what actually motivated me to become a doctor in the first place and why I have kept at it for so many years. While the specifics of all of that have been somewhat painful to examine, simply acknowledging it all has allowed me to be more objective about what I really want to do.
Thank you Dr. Kay!! I'm really grateful to you and the other members of the Physician Career Transition Posse for being so honest and open. It's incredibly helpful for others to hear they are not the only one struggling. You are leading and lighting the way!
The next blog will be in 2 weeks on July 24th.  This one is going to be about MONEY honey and income possibilities.
Be back soon!
Heather
Find what you're looking for: