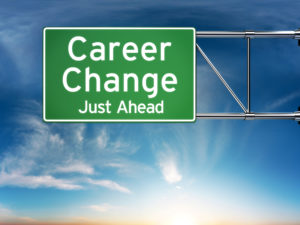 The Career Transition Posse is off and running! In our most recent blog, we heard from Dr. Gigi, an OB/Gyn physician who has given her notice and is just beginning to explore both clinical and non-clinical options.
If you missed this last blog, The Career Transition Posse is an intrepid group of several physicians who have kindly agreed to share their career transitions with us in real time. Each one has given notice without a definitive plan B. We'll be checking in with them every few months for updates. Their names have been changed to protect their privacy.
Your support for these doctors is greatly appreciated. Doing a career transition is challenging in a way becoming a physician never was – we have to carve our own path. The steps aren't laid out in some glossy brochure. We have to be a bit like Lewis and Clark, launching into uncharted territory without knowing where we'll end up or what we'll encounter along the way. Being accustomed to a well-defined plan, this can give us the willies. Worse, it can paralyze us. As we follow these doctors, we'll get to see how they deal with uncertainty and how they figure out their own steps.
Without further ado, I'd like to introduce you to the second member of our Career Transition Posse, Dr. Gabriel!
What would you like us to know about you?
My name is Dr. Gabriel. I'm a urologist and have been in practice for about 12 years. I am married with three children.
What made you decide to consider changing your career path?
My decision to try to change my career path did not come about recently. I actually felt during medical school that perhaps a clinical career was not for me. My school, however, discouraged me from even pursuing an alternative path and I will never forget their words: "we don't do that here." I find myself struggling with many aspects of medicine. The patients seem more demanding and less appreciative. I feel I need to be perfect or else I will be threatened. Those threats can take many forms- online reviews, Press-Ganey scores (which affect my compensation), legal, and I have even experienced direct physical threats. Meanwhile, I receive less and less support to run a competent practice while my compensation gets cut repeatedly. I was warned early on that medicine was changing but I don't think anyone knew it was going to be like this.
Is clinical practice still an option? Why or why not?
Honestly, I still struggle with whether a clinical career is right for me or not. I started in academia. When that didn't seem to be a good fit, I moved to private practice. I found myself with similar and new problems on this side of medicine as well. Now that I've chosen to leave my current practice, I'm left with the inevitable question… "Is it me or is it the places I have been?" I have many colleagues who seem to be happy in clinical practice and enjoy support that I have yet to find in either of my two previous jobs.
What are some career options you're exploring?
I have begun to explore non-clinical opportunities by networking with acquaintances who have left clinical practice. I found that once I looked, I had connections with people working in utilization management, administration, the pharmaceutical industry, and the government (FDA). It is helpful but also overwhelming at times.
"I have options? Which one is right for me?"
I haven't completely given up the option of staying in clinical practice but I am trying to focus on what I would need for it to be a place where I can thrive. I am cautious about just jumping into the "next thing" and having it turn out just like before.
What is it like to be in this place of uncertainty while you're figuring your career out?
The uncertainty is definitely one of the worst parts. One of the primary reasons I went to medical school was for job stability. This was something with which I saw my father struggle as a child. I wanted it to be different for myself and my family. Now I've thrown myself and them into exactly what I was trying to avoid! Yet, I knew that to continue the way things were wasn't healthy for me or them. Ultimately, there had to be a change. I'd love to say that I have a high level of confidence right now but that wouldn't be true. I'm confident that I can find work when I need it. I'm just not ready to completely trust myself (yet) that this time I'll pick the right path. I'm being cautious given how the first two positions turned out. That being said, I feel better just knowing that I'm working toward a goal rather than just plugging along like I was before and being miserable.
On a scale of 0 – 10, with 10 feeling very confident, how confident are you at this time that this process will work out?
I would say I'm at a 6. I'm fairly confident it will work out eventually. I'm just still skeptical that I'll get it right the next time.
Anything else you would like to share?
Letting go of the feeling that clinical practice is something you "have to do" rather than something you can "choose to do" can be very freeing. I have found this to be a journey and not something I could just feel 100% OK with overnight. It's taking time.
A big thank you, Dr. Gabriel, for allowing us to be part of your journey. We are all wishing for good things to come your way.
Stay tuned for the next blog coming out Wednesday, May 16th, featuring an often over-looked non-clinical niche. Physician satisfaction is so high in this field that many of the doctors have grey hair…because they don't want to retire!
Find what you're looking for: