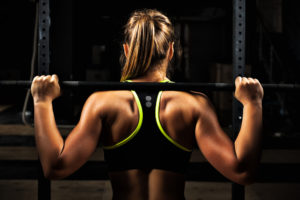 I received an email update from one of my clients who's an Emergency Medicine physician. After almost a decade of working in the ER, burnout and dissatisfaction with medicine prompted her to find a non-clinical job.
She was just hired for a remote utilization review position with a well-known company.
In her email, she mentioned to me that this career change feels "weak."

This is not an uncommon feeling among those of you who are considering leaving medicine or titrating back. Today I want to share what she wrote and dive into this topic. Here's what she wrote: (shared with her permission)
I'll be honest in saying that I'm still not sure about this new opportunity but I'm liking all the people so far and I think this job has good potential. I think my doubts are really more from "the doctor" side. It's been ingrained in us to work beyond our basic needs. Anything less is unacceptable. So doing something like this feels "weak."
What is weakness in the context of being a physician?
An OB/Gyn physician is tired of being woken up in the middle of the night and dealing with the risk of obstetrics. She wants to do Gyn only. Is she being weak?
An internist just had her third child. She wants to work remotely for a health insurance company to be more available for her family. Is she being weak?
An ophthalmologist is having significant anxiety doing cataract surgery. He is considering giving up surgery and only doing medical ophthalmology. Is he being weak?
Some definitions of weak from Merriam-Webster are:
Deficient in physical vigor, debilitated
Not able to sustain pressure or strain
Not able to withstand temptation or persuasion
Not factually grounded or logically present
A place we readily go is to tell ourselves if we can't take the pressure or strain of medicine – in its current dysfunctional state, we must be weak.
Are we supposed to be like the Bionic Man or Wonder Woman? Maybe the Energizer Bunny on steroids?
This is a sticky trap because this reasoning is part of what has enabled the system to keep you working hours that are not healthy and have a very skewed perspective on what is normal.
We also cloud the picture when we get into judgments about what or who is weak or strong.
We all have our weak areas.
We all have our unique strengths.
Cataract surgery would definitely make me weak at the knees. Changing careers, not scary to me.
We are wired differently.
Some physicians have more energy, need less sleep, love working a gadzillion hours. Have more nerve.
Some physicians are OK if a patient dies or if they miss a diagnosis. Others are devastated and can't get over it.
Some physicians want to be using different skill sets and have a lot of variety. Others prefer stability and a predictable routine.
You can't compare yourself to anyone else because they are not you.
Using the example of the ophthalmologist who is having anxiety during cataract surgery. He may be having difficulty withstanding the pressure and stress of this surgery. He may be able to work through this, but if he cannot, it doesn't mean he is a weak person.
It means that this type of surgical setting does not play to his strengths.
You could call it a weak area for him. But it does not mean he is weak. He might have a gift for dealing with angry patients or delivery a tough diagnosis.
It's not weak if he decides to change the nature of his work, either by not doing surgery or even by leaving ophthalmology.
He is figuring out what is most sustainable for him and will optimize his strengths.
He will end up contributing more if he is in a setting where he's thriving and not struggling to get by.
Let's look at some steps for going in the direction of strength
Choose a situation – it could be your job, your career direction, or a relationship.
Ask yourself, "Is this working for me? Is it sustainable? Is it strengthening or weakening me?
Do everything you can to improve your situation before making big changes. You won't be running away out of weakness.
Get objective feedback from people who don't have an agenda for you.
Be honest about what your true needs are. Strength comes from honoring what you need and what works best for you, not denying it or feeling guilty.
It can be hard to know exactly what you need or want, or what changes will be best for you. You often have to try things out.
This is what the Emergency Medicine physician is doing.
She will get to determine what ultimately works best for her.
Her decision to do something about her burnout is a strong decision.
It's a self-respecting decision.
There is no weakness is saying, "Let me try to find something better for myself."
Anyone who tells you that it's weak to take charge of your own life isn't someone to listen to.
Make sure you aren't saying this to yourself.
Be back soon!
Heather
Find what you're looking for: