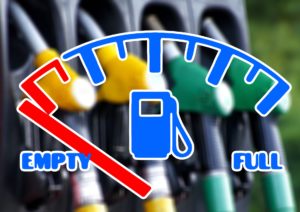 The other day one of my clients who's an OB/Gyn physician opened our coaching call with a statement that made my jaw drop. She said,
"I'm focusing on being more selfish in all areas of my life. I have this fire in me. This is my time."
I wanted to jump for joy.
I almost shouted "Hallelujah!"
Having given up so much of herself for her demanding career, as well as for her family, she was so far to the left of selfish, that this proclamation was a much-needed course correction.
I know this will be a game-changer for her and help her avoid physician burnout.
Even if she goes overboard with focusing on herself, she will never be a selfish person. She will be a healthier, happier, and more empowered version of herself.
This isn't just true for her.
I believe this is true for many of you.
If you're like so many physicians, you've likely given up a lot of yourself to be doctor, to provide for your family, and to fulfill society's expectations.
And if you're like a lot of physicians, when you start thinking about doing more for yourself, you begin to feel selfish. Guilty even.
We're told not to be selfish. Patients come first. Check your needs at the door. Their health is more important than yours. Their satisfaction is worth measuring, not yours.
So you put your head down and keep toiling way.
At least no one can fault you for being selfless.
No one says, "Oh you terrible, awful person, you do so much for others and never think of yourself. Why you're even worse than Mother Teresa. Shame on you!"
No, that doesn't happen.
We need something to describe the healthy balance between the polarity of selfishness and selflessness.
We need a word (for starters).
How about SELF-FULL?
I can't remember where I first heard this word "self-full" but for me it conjures the image of someone who's not depleted (tank is at least half-full) and who has a healthy, balanced relationship to self and others.
In contrast, when someone is selfish, there's a lack of connection to the needs of others and an overindulgence in self.
When someone is selfless, there's a lack of connection to self which leads to the denial of one's own needs and wants, in service of giving all to others.
When you're self-full, you're able to honor and respect your own needs and wants AND also be in service to others.
Sure.. that sounds great, you say.
But how's that possible if you're a physician working in this system that often doesn't even pay lip service to your needs?
When was last time your employer surveyed your satisfaction levels?
Waiting for the system to be more attuned to your well-being could mean certain burnout or a desperate leap out of medicine.
So how do you take care of your own needs and desires in a system that wants you to provide healthcare but turns a blind eye to your own health and well-being?
The first step is to let go of any guilt associated with making your own needs and wants a priority. We all need adequate sleep, exercise, healthy food, connection, and meaning in our lives.
But with the kind of demanding lifestyle we're used to from training, it's often hard for us to prioritize our needs without feeling guilty. We may have to think of how we would treat a friend or family member, instead of ourselves.
Many of you work long hours and make sure your kids have activities to go to and sports to play, but you don't have very much personal time. You also may be reluctant to decrease your work hours least there be any less money for the family.
The things that you are working hard for to give your family are often at arm's length for you.
Below are some of the things that can be hard to do if you're not used to making yourself more of a priority:
Taking time to exercise
Scheduling a regular date night
Hardwiring time in your calendar just for you
Allowing yourself time for hobbies and friends
Going on a retreat/get-a-way
Cutting back your hours at work
Saying no to things when you may disappoint people
Asking others for help and to do more
When you start making yourself and your own needs more of a priority, be careful not to compare yourself with others.
Some people need a lot of downtime. Others like to be working or occupied.
One person may get enough exercise from yoga. Someone else may need to run 10 miles.
One physician may be quite happy seeing patients while their friend from residency is enjoying working for the FDA.
If feelings of guilt start to creep in when you think about what you want, do a means test and try to pinpoint what specifically you would be guilty of for wanting x, y, or z.
To be guilty is to have done something wrong. You are innocent until proven guilty.
And if the verdict is guilty, ask to see the judge's credentials.
Remember, this is your time too. Find that fire within you to make yourself and your life a priority.
And if you already have, I'd love to hear how this mindset is changing your life.
Be back soon!
Heather
My client mentioned above gave me permission to share her quote with you.
Find what you're looking for: