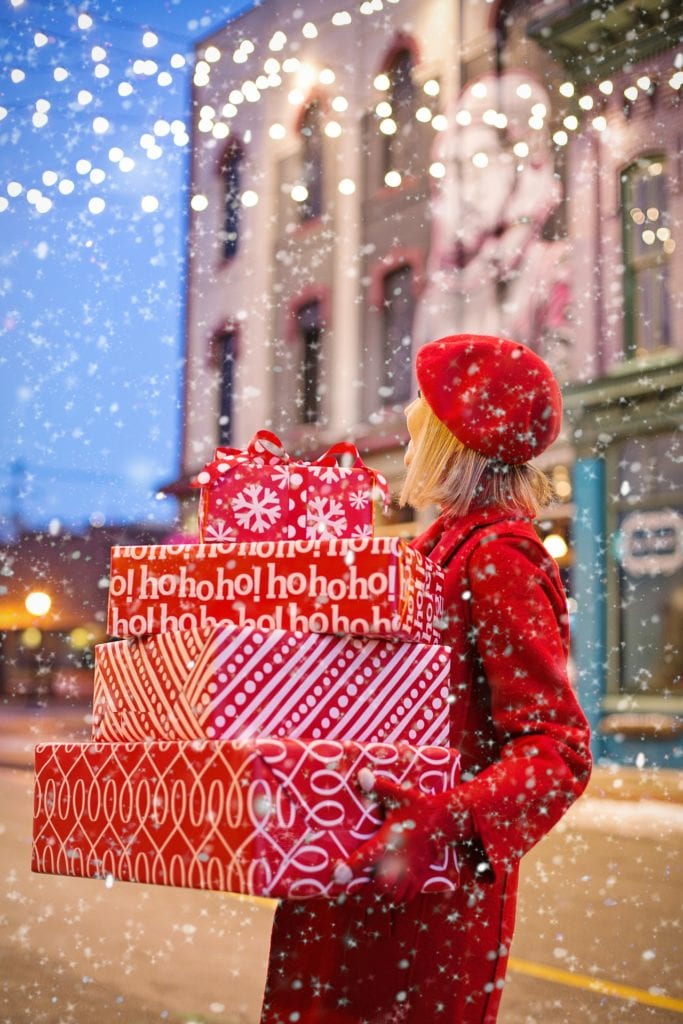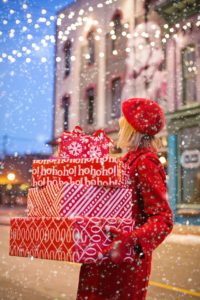 Specifically, what are your natural gifts you bring to your career and life?
I find that a lot of my clients struggle when I ask them what their gifts are.
There is often an uncomfortable silence. Or an apologetic, "I'm not really sure."
It's important to know your gifts, own them fully, and be able to articulate them to others.
It's important to know your unique gifts because then –
– You're more able to use them in your career.
– Your career is more likely to be fulfilling and sustainable.
– You tend to grow and expand naturally in your professional role.  It's easier to "sell" yourself to others in a totally non-salesy way when you own your gifts.
This week I was asking two of my female physician clients about their gifts – which they have in abundance. Both of them were uncomfortable with the conversation at first. It's as if there is this unwritten law that if we say good things about ourselves we are being arrogant or egotistical.
It's as if this neon light is going to pop up above your head that says, "Bragger!" or "Horn Tooter!"
It can also be difficult to identify your gifts because we often take for granted what comes naturally to us. You may not even think what you have are gifts because they are just part of who you are. You think these things come easily to others as well.
Not necessarily true.
Downplaying or taking your gifts for granted is common.  And it doesn't serve anyone.
We all can easily identify gifts such as a beautiful singing voice, artistic talent, or techie ability. But we often don't think of having a constellation of traits and skills that make up what I am calling a "gift set."
You know these gifts sets, you might have even gotten one for a Christmas or holiday present –
Perfume, that also comes with body lotion, creams, and a travel case.
A BBQ grilling set with oversized utensils, oven mitts, some spice rubs, and a mesquite plank.
After speaking with my clients this week, it struck me that what we are bringing to our career is often not an isolated gift, but a "gift set."
I like to think of your gift set as a combination of specific personality traits, skills, and how you interact with others.
Identifying one or more of your gift sets helps you find a job and career that capitalizes on these gifts and also helps you own these gifts more fully.
Here is one example of a gift set –
You are able to be very calm under pressure – even if you don't feel this way inside – you bring a level head to an emergency or tense situation. You can look at disparate pieces of information and make decisions quickly, in spite of the chaos around you.
You have an intuitive sense of what needs to be done, even if all the data points don't add up or others have differing opinions. Those around you trust you because you have a quiet confidence and quickly establish rapport with a wide variety of people.
Here is another gift set –
You have a knack for troubleshooting the EMR and computers. People come to you for help. These problems are fun puzzles for you to solve. You're like a pinball wizard of tech. Even though things are obvious to you, you explain things to others in a way they understand and don't feel judged or stupid.
Besides being good at the details and troubleshooting, your mind sees how systems work on the macro level and have a passion for improving overall workflow in creative and innovate ways. You see with a lens that can zoom in and out of an entire system, seeing the problems and the possibilities.
Here's one more gift set –
You have a strong desire to help the underserved population. This feels like a mission or a calling. You've had some tough times yourself and have a heart for helping those who are marginalized.
You have a creative side that allows you to think outside the box, but you are also very practical and analytic. You're not simply a bleeding-heart do-gooder. You are good at problem-solving and you want to create lasting change that makes a difference.  People listen to your ideas and want to support you because of your passion that is grounded in understanding and research.
These are skill sets that can be used in both clinical and nonclinical careers.
If you don't see any of yourself in these three examples don't worry. There are endless combinations. Your gift set is going to be unique to you.
A great place to start on identifying and owning your own gift set(s) – is your Enneagram personality type.
I wrote a blog about the natural gifts for each Enneagram personality type. You can read it here.
If you'd like to take the Enneagram test you can do so here.
The next step to identifying your gift set is to write down the skills that you enjoy using, where you feel like you are in flow. Clues to these skills will also be the things that people come to you for, what you do that no one pays you for, etc.
The last step is to think about is who or what you are interacting with when you are using these skills. Is it with people one – to – one? Is it in groups? Or it less about people and more about interacting with ideas, computers, data, or numbers?
You are not limited to one gift set either! We may have a gift set that we use more with our family, or as a hobby, and it has nothing to do with our work. Maybe it has something to do with baking, designing, fixing things or hosting cool parties.
Don't rule out a gift set that you use solely in your personal life becoming a way you make money or have a career!
With the New Year coming, it's a great time to make sure your gifts are not left under the tree or put away in the closet. Open them, dust them off, know them, honor them.
If you are having trouble identifying your gift sets, ask those who know you, they will likely be obvious to them. You might be surprised by their responses.
I hope you are having a lovely time with family and friends during this holiday and that 2020 will bring you many wonderful experiences and opportunities.
Thank you for all of your support and engagement in The Doctor's Crossing community this year.  You make a big difference and I'm exceeding grateful for your presence.
It is a gift for me to be able to make sure all of your gifts are opened and shared in a way that is true to you and brings you joy.
All my best,
Heather
Find what you're looking for: