iTunes | Spotify | Stitcher | Google
---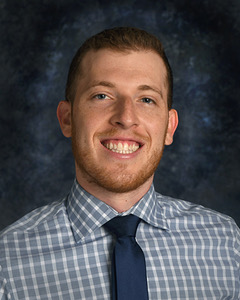 Do you remember Dr. Alec Jacobson from Episode 115? He's a fourth-year pathology resident who realized clinical medicine is not for him and he generously offered to share his career transition story in real-time as a guest on the show. In Episode 115, Dr. Jacobson shared what led him to his decision to leave clinical medicine after residency. Today, Alec is back to discuss the steps he's taken since then to find a profession and role better suited for him and the current status of his career change. Listen in to hear some big news.
In this episode we're talking about:
Why Alec wanted to share his story with our listeners
The responses Dr. Jacobson received to his LinkedIn article about his transition
The encounter that led Alec to question his career change
Steps Dr. Jacobson took to narrow down his career choices
How Alec harnessed the power of networking to make his next move
How Dr. Jacobson determined what career direction to focus on
Where Alec has landed and why he's excited about his next steps
Links for this episode:
Episode 115 – Dr. Alec Jacobson – Real-time Transition Story Part 1
Dr. Alec Jacobson's Story on LinkedIn – "My Own Accord"
LinkedIn for Physicians Course – This fun course shows you how to create a stand-out profile on LinkedIn and use the powerful features to advance your career goals. The short video lessons guide you step-by-step on how to grow your connections, network successfully, and search for and apply to jobs. Included are cheat sheets for each lesson, examples of physician profiles, and a bonus PDF on how to rock your informational interviews.
Carpe Diem Resume Kit – Converting your CV to a resume helps recruiters better understand why you are a great match for a specific job. My resume kit will guide you through creating a polished resume for your desired job. Templates are included as well as a bonus on writing your cover letter. Give yourself the best chance of getting that interview! Learn more HERE!
Thank you for listening!
If you love the podcast, we'd LOVE a review:
Your positive review really helps other physicians find this podcast and increase the visibility. Click here for a video tutorial on how to leave a review. THANK YOU!!
If you'd like to share your thoughts on this episode:
---
Other ways to enjoy the show:
Find what you're looking for: