iTunes | Spotify | Stitcher | Google
---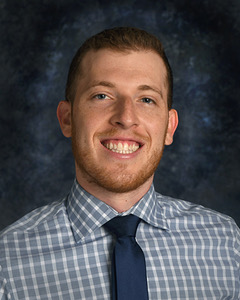 By the time many physicians transition to a nonclinical career, they admit to having a long-time gut feeling that practicing medicine wasn't for them – they just didn't listen. While the reasons for not listening differ, coming to terms with these conflicting feelings is necessary to move forward. Today's guest, 4th year pathology resident Dr. Alec Jacobson, is here to share the story of his difficult decision to leave clinical medicine as it plays out in real time. He'll discuss why he chose medicine, the doubts that followed him through medical school and residency, and how he decided to make a change.
In this episode we're talking about:
Why Dr. Jacobson pursued a career in medicine
When Alec told his parents he wanted to quit medical school
What led Dr. Jacobson to continue despite his doubts
How Alec chose to specialize in pathology
Why personality traits affect how we approach career struggles
Where Dr. Jacobson is now in his career transition process
A special deal on my LinkedIn course for the month of February
Links for this episode:
Dr. Alec Jacobson's Story on LinkedIn – "My Own Accord"
LinkedIn for Physicians Course – This fun course shows you how to create a stand-out profile on LinkedIn and use the powerful features to advance your career goals. The short video lessons guide you step-by-step on how to grow your connections, network successfully, and search for and apply to jobs. Included are cheat sheets for each lesson, examples of physician profiles, and a bonus PDF on how to rock your informational interviews.
🎉🎉 Special for the month of February 2023 – Get 15% off of my LinkedIn course by using the discount code LINKEDIN15 at the checkout page. Discount ends February 28, 2023.
Thank you for listening!
If you love the podcast, we'd LOVE a review:
Your positive review really helps other physicians find this podcast and increase the visibility. Click here for a video tutorial on how to leave a review. THANK YOU!!
If you'd like to share your thoughts on this episode:
---
Other ways to enjoy the show:
Find what you're looking for: