iTunes | Spotify | Stitcher | Google
---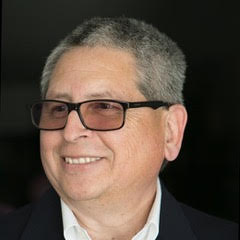 Consulting is a great nonclinical opportunity, but the term "consulting" can seem vague, leading physicians to wonder exactly what this work entails, especially at a consulting firm. Today's guest, Dr. Ron Jimenez, is a pediatrician, CEO of his own start-up, and he works for one of the big consulting firms. Dr. Jimenez is here to discuss his day-to-day work, why he likes consulting, what types of physicians might be a good fit for these roles, typical compensation, and how you can get started as a consultant.
In this episode we're talking about:
The role of physician consultants at consulting firms
Why problem solvers make great consultants
How to get from bedside doctor to successful consultant
Whether consultants need to maintain a clinical practice
Why communication skills are key for consultants
Ron's start-up that aims to save lives
Whether consulting involves a lot of travel
Links for this episode:
Dr. Ron Jimenez's LinkedIn Profile
Codescribe – Start-up company for augmented reality (AR) CPR training – CEO Dr. Ron Jimenez
Episode #85 From Intern to Fulltime Consultant
Episode #79 Find Flexibility and Fun As A Independent Consultant
Carpe Diem Resume Kit – Converting your CV to a resume helps recruiters better understand why you are a great match for a specific job. My resume kit will guide you through creating a polished resume for your desired job. Templates are included as well as a bonus on writing your cover letter. Give yourself the best chance of getting that interview! Learn more about the resume kit HERE. 
LinkedIn for Physicians Course – This fun course shows you how to create a stand-out profile on LinkedIn and use the powerful features to advance your career goals. The short video lessons guide you step-by-step on how to grow your connections, network successfully, and search for and apply to jobs. Included are cheat sheets for each lesson, examples of physician profiles, and a bonus PDF on how to rock your informational interviews.
🎉🎉 Special for the month of February 2023 – Get 15% off of my LinkedIn course by using the discount code LINKEDIN15 at the checkout page. Discount ends February 28, 2023.
Thank you for listening!
If you love the podcast, we'd LOVE a review:
Your positive review really helps other physicians find this podcast and increase the visibility. Click here for a video tutorial on how to leave a review. THANK YOU!!
If you'd like to share your thoughts on this episode:
---
Other ways to enjoy the show:
Find what you're looking for: