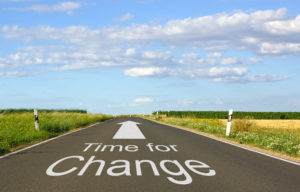 Back in April, I introduced Dr. Gabriel, one of the intrepid members of the Career Transition Posse. In case you're new to the blog, several physicians are sharing their transitions in real time, using pseudonyms. You can read Dr. Gabriel's first post by clicking here.  Four months later, Dr. Gabriel has found a new position. Please read below for my recent interview with him.
Q: In your initial post in April, you were looking into non-clinical careers but still considering staying in clinical practice. Where are you right now in the career process?
Dr. Gabriel: Ultimately, I decided to return to clinical practice. I actually chose an opportunity that is different from my previous positions. I am joining a small single-specialty practice after leaving a large multi-specialty practice (and I was previously in academics). I was specific about what I wanted, and I have, for the most part, been able to get a position that I felt was a better fit for me. The group has a focus on maintaining a reasonable lifestyle and quality of life. I have seen very few other opportunities where this is prioritized.
Q: What are some of the non-clinical careers you looked into?
Dr. Gabriel: I considered a number of different areas, including utilization management (U/M) and the FDA. I did interviews for U/M and even flew to Baltimore to formally interview with the FDA. Ultimately, I did not feel these were going to be a good fit for me. I felt I performed quite well at my interview with the FDA, but when they told me this was the kind of position usually taken by physicians closer to retirement, I wondered if they thought I would miss practicing.
The FDA never communicated with me afterward, so I think it is safe to assume they went with another candidate anyway. I looked into some medical device opportunities; however, the opportunities were mostly just part-time consulting positions.
Q: What made you decide not to pursue these non-clinical options?
Dr. Gabriel: I should be honest and admit that salary was a big part of the decision. I have never been someone who cared all that much about being "wealthy," but I have three young children and am the sole income generator in the house. I also felt a job working from home (U/M) would be very difficult for me while my kids are still young.
Q: Did you explore a number of different clinical practice settings?
Dr. Gabriel: I did! I interviewed at a lot of practices of all types: academic, multi-specialty/single specialty, small/large. I also considered starting my own integrative-style medicine practice. But the risk of doing it on my own wasn't something I wanted to pursue, and joining an already established integrative practice left me with too many constraints on how I would want to care for patients.
My final decision on a clinical practice came down mainly to location and lifestyle as the deciding factors.
Q: How did you end up choosing this new position?
Dr. Gabriel: I wanted to be close to family and to join a practice that cared about quality of life, not necessarily about making the most money. This group believes in having balance, and generally no one works a full 5-day week. They also insist on taking vacation. One of the physicians in the group went to a 5-day week and saw a negative change in his quality of life and relationships with his family. He went back to a 4-day work week and everything improved.
Q: What has helped you to believe this is the right decision?
Dr. Gabriel: The group I joined was endorsed by one of my closest friends. When I interviewed, they were all very open and friendly. The practice is in a different state and will require a move for the whole family, but we are excited about the new location and being closer to some other family.
Q: What uncertainty remains for you at this point?
Dr. Gabriel: The issue is the future of medicine. The group is looking to merge with other groups to form a larger group, and I have asked to be a part of this. While the group is completely willing to allow this, the lawyers are making things difficult. Unfortunately, everyone is trying to squeeze the last bit of money out of medicine as it changes, and I think most of us younger people are losing out.
Q: What has been the hardest part of these past few months for you?
Dr. Gabriel: The uncertainty. Will I find a job? Will it be right for me? Will I just go back to hating clinical practice again in a few months or a year?
Q: What has been the best part for you since having left your job?
Dr. Gabriel: Without a doubt the time spent with family. I feel like I barely knew my daughter before I left the job. Now we are like a real family.
Q: Anything in particular you've learned about yourself during the career search?
Dr. Gabriel: I think it would have been better if I had waited longer to leave my job. In hindsight, I'm not sure it helped clear my mind but rather just made me feel pressure to "figure things out" sooner. I may be wrong, maybe it was the best for my mental health. It's hard to say for sure.
Q: Anything you would do differently up to this point in the search process if you could do it differently?
Dr. Gabriel: I would have approached locums very differently. I engaged with a locums company as a "backup" plan. I was clear from the beginning that I was working toward a permanent position. I was trying to learn more about the process, and before I knew it, they were turning down opportunities that I liked for their own reasons and signing me up for opportunities I wasn't sure about before I could even think about them. Then, when I found a permanent position, they were understandably not very happy and, in my opinion, acted rather unprofessionally toward me. I learned a lot about how locums can go, and if I ever have to consider it again, I'll be smarter about my approach.
Q: What advice do you have for others going through this process?
Dr. Gabriel: Be honest with yourself about what you want and figure out how you can get there. I'd also say to try and move through the process in a way that doesn't make you feel pressured to make decisions before you are ready.
Q: Anything else you would like to share?
Dr. Gabriel: I'd like to say that the uncertainty went away, but it never does. I definitely feel like I am in a much better place than I was 6 months ago. Admittedly, I am not very good about being consistent with it, but I recommend considering some form of meditation. I think it can help through the stress of the process.
A big "Thank you" to Dr. Gabriel for sharing his transition thus far on the blog. I will check in with him after he settles into his new practice. I'd like to add that it is rather common for physicians seeking career change to stay clinical, especially at first, and try out different practice arrangements and styles. Finding a practice setting with more time off can be helpful in reversing burnout as well as freeing up time to build a platform towards a non-clinical transition. Some physicians find that they end up enjoying practice enough that they no longer seek to transition, or they do a "blendini," with both clinical and nonclinical work.
There is no one right way to do a transition, just the way that works for you. 
Find what you're looking for: