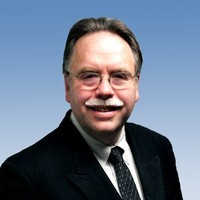 On a chilly October day, endocrinologist Dr. Robert Cooper was waiting for the Chicago O'Hare airport shuttle to take him to the annual SEAK conference. He was going to be speaking to over 400 physicians eager to learn about nonclinical careers and side hustles. While waiting, he received a text from Gerson Lehrman Group (GLG). This company had a survey about diabetes they wanted him to do for one of their clients. During his wait, Dr. Cooper completed the survey…and was paid $300. Not bad for time spent waiting around!
In this post, I am going to show you how you can make money in your spare time with a nonclinical side hustle as a physician knowledge consultant.
What exactly is knowledge consulting?
When a company needs to gather the opinions of experts to help guide their business decisions, they often consult with someone who is knowledgeable in a specific area. Companies that are looking for physicians in particular often come from these sectors: healthcare, pharma, medical device, biotech, venture capital, and consumer marketing.
Third-party companies, such as the well-known GLG, act as intermediaries to find physician experts to participate in various activities, including phone interviews, focus groups, panels, and surveys.
Dr. Yasmine Ali, a cardiologist and medical writer, has done knowledge consulting for several third-party companies over the past decade. In addition to participating in market research (via phone interviews, online surveys, and in-person focus groups), she has also been asked to engage in longer-term projects, including doing background literature research and writing white papers. She notes that knowledge consulting by physicians is also utilized by investment firms seeking to understand market positioning and the potential of pipeline medical products.
As a physician, what is my role?
You get to be the expert, providing your knowledge, opinions, experience, and guidance, depending on what the company needs.
Here are a few different things Dr. Cooper participated in as a knowledge consultant:
Phone interview discussing Novo Nordisk's first oral GLP-1 treatment for type 2 diabetes
Roundtable discussion on hypogonadism
Placement of a medical device in a mannequin
Dr. Cooper said he had a heck of a time trying to implant the device. The device was an intra-abdominal insulin infusion device. The team watched him from behind a glass window. After 10 minutes of letting him struggle, they came out laughing. He couldn't figure it out, and that's exactly what they wanted to know: could a non-surgical physician implant this device? They got the information they needed, and he received a $1,000 check.
How much can I make doing knowledge consulting?
Phone Consultations: $300 per hour (but this can be higher)
In-person focus groups: $500–$1,000 per hour
Market research surveys: $15–$250 per survey
Do I need to be in active practice and board certified?
In Dr. Cooper's experience, most surveys and screeners ask if the majority of a physician's time is spent seeing patients versus teaching or research. They also usually inquire about board eligibility/board certification, as well as which states the physician practices in and holds licenses.  While he has found that active practice is often required, board certification is usually not a requirement.
Do I need any type of insurance to do this work?
No insurance is needed.
What are some tips for doing knowledge consulting?
Don't undersell yourself. Companies may try to lowball you. If you mention a rate, they will often say, "Other doctors charge less." Don't let this deter you. Aim high, and then see what happens.  Some other helpful tips include:
Respond within an hour to any inquiries if possible, before they find someone else
Be aware that some of the companies may cancel with little notice
Report your earnings on a 1099 (and pay estimated taxes quarterly)
Include this work on your Linkedin profile and resume
How is this work affected by The Sunshine Act?
Because the Sunshine Act requires medical product manufacturers to report payments made to physicians, your name may be entered on a public website. However, this activity is frequently double-blinded, protecting your personal identity. In such cases, it is not reportable under the Sunshine Act.
How do I get started in knowledge consulting?
Look no further than the companies below, provided by Drs. Cooper and Ali.  You can sign up on the websites to be on their panel of experts.
I hope this information has been helpful for those of you new to knowledge consulting and you're able to find some fun opportunities to get paid for your expertise and hard-earned knowledge!
My sincerest thanks to both Dr. Cooper and Dr. Ali for their great contributions.
In the next series of blogs, I will be covering the physician career-change trifecta–resumes, interviewing, and contract negotiation!
Here's to your best career ever!
Heather
Find what you're looking for: