iTunes | Spotify | Stitcher | Google
---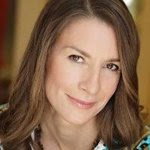 Resigning from your current job is often the very last step in a job or career change. And while this task sounds simple, physicians often have questions about how best to approach it. Do you need to let your boss know where you are going? Should you provide information about why you're leaving? In today's solo episode I'll be answering these important questions and reviewing best practices for a smooth and professional resignation. 
In this episode we're talking about:
The "must include" information for your resignation letter
Optional information you may want to include
Examples of professional phrasing to use
The spectrum of responses your resignation letter may get
How to respond if you are met with a counteroffer
Whether or not you should share why you are leaving
Links for this episode:
LinkedIn for Physicians Course – This fun course shows you how to create a stand-out profile on LinkedIn and use the powerful features to advance your career goals. The short video lessons guide you step-by-step on how to grow your connections, network successfully, and search for and apply to jobs. Included are cheat sheets for each lesson, examples of physician profiles, and a bonus PDF on how to rock your informational interviews. 
Carpe Diem Resume Kit – Converting your CV to a resume helps recruiters better understand why you are a great match for a specific job. My resume kit will guide you through creating a polished resume for your desired job. Templates are included as well as a bonus on writing your cover letter. Give yourself the best chance of getting that interview!
Episode 49: Giving Notice and Non-Competes with Jon Appino
Thank you for listening!
If you love the podcast, we'd LOVE a review:
Your positive review really helps other physicians find this podcast and increase the visibility. Click here for a video tutorial on how to leave a review. THANK YOU!!
If you'd like to share your thoughts on this episode:
---
Other ways to enjoy the show:
Find what you're looking for: