iTunes | Spotify | Stitcher | Google
---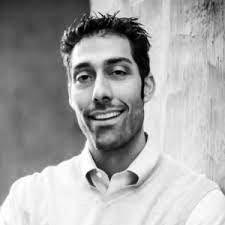 What happens when you're excited to get a job offer with a company and they want you to start ASAP but you have to give 90 days' notice? What if you have a non-compete that restricts the kind of work you can do next and where you do it? These can be issues in both clinical and nonclinical jobs. Physician employment contract expert and founder of Contract Diagnostics, Jon Appino, shares his advice and knowledge on navigating and negotiating these key aspects of your contract when you're signing or resigning.
In this episode we're talking about:
Terminating a contract – with and without cause
Required time to give notice – what's typical?
What's negotiable when giving notice?
Tips for approaching negotiations with your employer
Should you risk ignoring a non-compete clause?
Jon Appinos's services for physician contract review
Links for this episode:
Contract Diagnostics – Jon Appino's company provides employment contract review and negotiation for physicians
To contact Jon Appino – jon@contractdiagnostics.com / 816-288-3312
How to Negotiate Your Physician Contract with Jon Appino – Podcast 28
Thank you for listening!
If you love the podcast, we'd LOVE a review:
Your positive review really helps other physicians find this podcast and increase the visibility. Click here for a video tutorial on how to leave a review. THANK YOU!!
If you'd like to share your thoughts on this episode:
---
Other ways to enjoy the show:
Find what you're looking for: