iTunes | Spotify | Stitcher | Google
---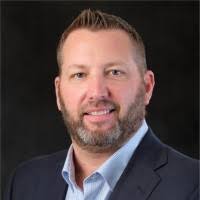 Have you ever had an "aha moment" where you suddenly realize there is a significant problem you've been avoiding by burying your head in the sand? This is a common behavior, and there are many reasons we may lean on this coping mechanism. But once you've admitted there is a problem, what's the next step? That's what today's guest, Dr. Tom Black, is here to discuss. Dr. Black is a Naval veteran and former ER physician, and he's going to share with us how to take an empowered stance and make informed decisions to achieve the life you want.
In this episode we're talking about:
Dr. Black's winding road to a career in medicine
The value of learning from your mistakes
How Tom realized a clinical career was not for him
Assessing whether your current path will take you where you want to go
The importance of asking yourself if you are happy
Understanding the role of finances in making life decisions
Why creating a plan is such a valuable tool
Links for this episode:
The Passive Income Physician – Surviving a Career Crisis By Expanding Net Worth by Dr. Thomas Black
The Tax Code: Change The Facts of Your Financial Life to Create True Wealth And Peace of Mind by Dr. Thomas Black
Carpe Diem Resume Kit – Converting your CV to a resume helps recruiters better understand why you are a great match for a specific job. My resume kit will guide you through creating a polished resume for your desired job. Templates are included as well as a bonus on writing your cover letter. Give yourself the best chance of getting that interview!
Thank you for listening!
If you love the podcast, we'd LOVE a review:
Your positive review really helps other physicians find this podcast and increase the visibility. Click here for a video tutorial on how to leave a review. THANK YOU!!
If you'd like to share your thoughts on this episode:
---
Other ways to enjoy the show:
Find what you're looking for: