iTunes | Spotify | Stitcher | Google
---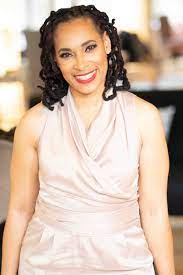 I'm "only" a doctor, I don't know how to do anything else! If you've had this thought or other limiting beliefs about your physician identity, this episode is for you. My guest, Family Physician, and NLP coach, Dr. Maiysha Clairborne, helps us explore how our physician identity can benefit us in the transition process and also how it can become a trap. We address four key questions to ask about your identity as a physician. Find out how to use your physician identity to your advantage and not let it trap you.
Dr. Maiysha Clairborne is an integrative family physician, and founder of Stress Free Mom MD, Next Level Physicians Academy, & the Mind Re-Mapping: NLP, Hypnosis, Time Line Therapy® & Coach Training Academy. With over 20 years experience, she is passionate about transforming the lives her medical colleagues, and being a voice for the thousands of burned out medical professionals who desire to step off the hamster wheel take back the reigns of their career & lives.
In this episode we're talking about:
How the physician identity can be a roadblock
The benefits of our physician identity
How Dr. Maiysha Clairborne addressed her feelings around identity during her transition
4 questions to ask yourself

What does the identity of being a physician mean to you?
What is beneficial about your physician identity?
How does this identity trap you or get in the way?
What is a missing part of your identity you'd like to cultivate?

Transforming your white coat into a superpower cape
Links for this episode:
Dr. Maiysha Clairborne's Website – Here you can learn more about her Mind Re-Mapping Academy and the personal coaching she does as well as her coach training program.
Dr. Maiysha's LinkedIn Profile
Top 4 Career Roadblocks – Podcast Episode 33 – One of the four roadblocks discussed is the Identity Crisis.
The Black Mind Garden Podcast – hosted by Dr. Maiysha Clairborne
Thank you for listening!
If you love the podcast, we'd LOVE a review:
Your positive review really helps other physicians find this podcast and increase the visibility. Click here for a video tutorial on how to leave a review. THANK YOU!!
If you'd like to share your thoughts on this episode:
---
Other ways to enjoy the show:
Find what you're looking for: