I'm honored to share with you this excellent guest post by Dr. Morgan Leafe. Dr. Leafe is double board-certified in pediatrics and clinical informatics. After 14 years as a pediatrician, she transitioned into medical writing and informatics. This blog post offers concrete advice for dealing with the common emotions that come up when you're considering leaving medicine. Please enjoy!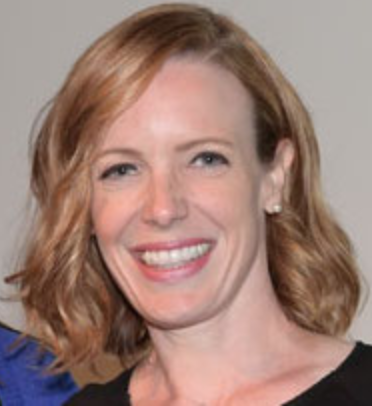 5 Tips for Handling the Emotional Side of Leaving Medicine
I very clearly remember where I was when I had what my idol, Oprah Winfrey, would call an "Aha!" moment while listening to Michelle Obama's autobiography, Becoming. Mrs. Obama recalled the pleasing reaction she received from adults as a child when she would tell them that she wanted to be a pediatrician when she grew up. "Oh, a doctor! What a good choice."
Oooohhh damn, I thought as I nearly drove my car off the road. How had I never before realized this exact same people-pleasing scenario that had played out hundreds of times in my life provided the positive feedback that kept me in a career I disliked, while at the same time fueling my guilt for wanting something different?
I had grown up believing that caring for sick children is one of the most noble career paths one can choose. What kind of horrible person was I to want to walk away from such important work? If everyone says medicine is a great career, who am I to think differently? Plus, all the time and money invested!
Have you ever tried to tell someone, especially someone outside of the medical field, that you don't like your job? ESPECIALLY if you are a pediatrician, they look at you like you have 10 heads. As far as I can tell, this reaction is based on two things.
First, they loved their pediatrician growing up or their child's current pediatrician and feel greatly uncomfortable with the idea that said pediatrician may not reciprocate these feelings. (For the record, I have loved every one of my patients over the years, and it's part of the reason I stayed in clinical medicine longer than I should have.)
Second, many outside of medicine don't really understand what our day-to-day life is like. They think of pediatrics as a fun gig where you play with kids all day instead of writing notes, running an office or team, dealing with bureaucracy, and worst of all for me, incessantly worrying about the patients you love so much.
There were so many things that kept me going longer than I should have. First and foremost were self-doubt and denial. I heard that little voice in the back of my head saying "maybe this isn't the right path for me" and I aggressively stomped it into submission. Everything I had done since I was 5 years old was geared toward the goal of becoming a pediatrician. What would it mean to admit this was wrong?
I had been raised to believe that your job was not meant to be enjoyed. When my father would return home from work when we were children, my older sister would ask him "How was work today, Daddy?". His response was always the same – "It's work, Abigail. That's why they have to pay people to do it."
Like many physicians, I do NOT deal well with uncertainty (see above 5-year-old who laid out her career path and actually followed it). What would I do if I wasn't a doctor? How would I make enough money with basically no other job skills? How does applying for jobs outside of the medical field even work?
After many years of rationalizing, contemplating, agonizing, and trying out different roles in the pediatric field, I finally came to the conclusion that facing uncertainty had to be better than continuing to experience the certainty that this was not the right career path for me.
Here are my five tips for others who are grappling with the mental and emotional aspects of transitioning out of clinical medicine:
Come to terms with your decision before widely sharing it: It's no secret that the culture in medicine is one of competing over who works the hardest, sleeps the least, achieves the most, and is the biggest martyr.
Sharing your feelings widely about wanting a career change with those both in and out of medicine before you have fully processed this decision yourself can often lead to doubt, shame, and guilt when others do not react in a supportive manner. A therapist is a great idea if you don't already have one. 
Talk to everyone you can: Seeking out friends or even distantly connected colleagues who have made the leap can be incredibly helpful. I did a lot of this because my anxiety loves reassurance and everyone I reached out to was so kind and willing to talk.
Connecting with others who have made the transition out of clinical medicine can offer a number of benefits. First, it can help to validate your feelings about this huge life decision. Second, every conversation will help you learn about different career opportunities that you may not have known about. Third, sometimes networking with others leads directly to a job, either immediately or down the road.
Hire a coach: No, Heather did not ask me to say this, I promise. There are some folks who make an organic transition out of clinical medicine. For example, they start doing utilization review work on the side as part of their clinical role. Then they realize this offers them exactly what they were looking for – better hours, better pay, or less stress- and so they parlay their new skillset into a full-time position.
But many who know they want to leave clinical medicine feel daunted by not knowing what career opportunities are available or which is right for them. This is exactly where a coach comes in handy. While you may think that you need to know what you want to do before hiring a coach so they can guide you down a specific path, this is not the case at all. A career coach who is experienced in working with physicians will guide you through this emotional journey from the beginning.
Set aside dedicated time to work on your career transition: I talk to so many physicians who want to leave clinical medicine but can't figure out how to find the time to get started. I totally get this – between the full-time job you already have, kids, pets, family obligations, etc., you are likely barely finding time to sleep, let alone pursue a career transition. However, many times this inability to find time serves as an excuse that helps you remain in a state of denial about approaching this seemingly overwhelming task.
Nonetheless, this piece is obviously essential to moving forward, and it pays to avoid letting it be the roadblock that keeps you trapped in a busy life that is not fulfilling. Whether you specifically hire a babysitter to watch the kids, skip a dinner with friends, miss a workout, or get up a little earlier each morning, make a plan and put it in your schedule. Also, consider that hiring a coach has the added benefit of providing accountability to keep you on track during your journey. 
Keep. The. Faith: There are a lot of ups and downs when applying for jobs outside of clinical medicine. It can be easy to lose confidence and start to doubt yourself. But don't! You are a highly-skilled, hard-working, intelligent physician.
Here's where your coach, therapist, or trusted inner circle comes in handy to boost your morale and help you put each step into perspective. This will also prevent you from making a fear-based choice (as Heather would say) and keep you on the path to a trust-based decision. 
The journey out of medicine is often far more circuitous than the linear path into the field. But many have done it and are thriving in their new roles. Just remember that it's an emotional journey as much as it is a practical one, be patient with yourself, and have confidence that the perseverance you have shown during your clinical career will carry you through this to a more satisfying future.
Guest post by Morgan Leafe, MD, MHA
A big Thank you to Dr. Leafe for writing this piece for the Doctor's Crossing!
Find what you're looking for: