iTunes | Spotify | Stitcher | Google
---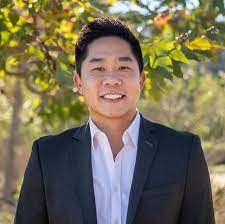 If I had a dollar for every time I've heard a physician say, "I'm not the entrepreneurial type," I'd be rich! Too often we have this idea that to be an entrepreneur requires having out-of-the-box ideas and being a big risk-taker. In this episode, we're debunking these misconceptions with Dr. Peter Kim, anesthesiologist, and experienced entrepreneur. Find out if you have the 5 key qualities common to physician entrepreneurs and how to get started with a business idea even if you don't think it's possible.
In this episode we're talking about:
What led to Dr. Peter Kim's quest for more financial autonomy
Some interesting businesses started by physicians
5 qualities common to physician entrepreneurs
Why you may be more of an entrepreneur than you think
A key step you can take to get started on your "back-pocket" business idea
Links for this episode:
Thank you for listening!
If you love the podcast, we'd LOVE a review:
Your positive review really helps other physicians find this podcast and increase the visibility. Click here for a video tutorial on how to leave a review. THANK YOU!!
If you'd like to share your thoughts on this episode:
---
Other ways to enjoy the show:
Find what you're looking for: