iTunes | Spotify | Stitcher | Google
---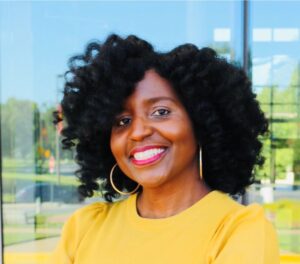 Are you passionate about patient advocacy? Do you find yourself helping others navigate the healthcare system, but can't imagine charging or being a business owner? My guest, Dr. Nicole Rochester thought she would always be employed as a pediatrician but all that changed when she needed to advocate for her father during a health crisis. Fast forward to today, Dr. Rochester has her own business helping patients and their families navigate the healthcare system and get the best care possible. Dr. Rochester returns to the podcast to discuss how she conquered her fears to start her patient navigation business, Your GPS Doc, and how you can do this too even if you never dreamed of running your own company.
In this episode we're talking about:
Dr. Rochester's journey from employee to successful entrepreneur
When you love your current role, but feel called to something new
Mindset challenges that may hold us back
How the greatest growth happens through making mistakes
What professional health advocacy entails 
Important details such as insurance, compensation, and scheduling
Dr. Rochester's program to help you start your own patient navigation business
Links for this episode:
Apply for Dr. Rochester's Coaching Program
Episode #68: Being A Patient Advocate Is a Real Option – with Dr. Nicole Rochester
Episode #84: She Loves Being Employed As A Patient Advocate – with Dr. Caitlin Fawcett
Thank you for listening!
If you love the podcast, we'd LOVE a review:
Your positive review really helps other physicians find this podcast and increase the visibility. Click here for a video tutorial on how to leave a review. THANK YOU!!
If you'd like to share your thoughts on this episode:
---
Other ways to enjoy the show:
Find what you're looking for: