iTunes | Spotify | Stitcher | Google
---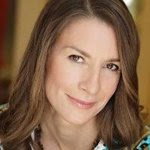 If you've been submitting applications for nonclinical positions without success, a number of factors could be influencing your outcomes. In this second episode of a two-part series, I will be sharing eight more reasons why you might not be securing those interviews, as well as ways to maximize your search efforts.  With the right strategy in place, that hoped-for call from a recruiter may be just around the corner.
In this episode we're talking about:
When to begin interview prep – it's sooner than you may think
How your age may prove to be an asset into your 40s, 50s and beyond
How licensure weighs in   
The influence of job location and the home advantage 
The power of a well-written cover letter
Ways that an online presence can boost your odds
Tips for presenting job transitions and employment gaps on your resume
Links for this episode:
Episode #154: Part 1 of this 2-part series
Episode #145: 5 Ways a Resume Can Help You Stand Out for Nonclinical Jobs
10 Tips To Rock Your Interviews – Following these 10 tips will help you strategically prepare for your nonclinical job interviews. You will be more confident, relaxed, and ready to do your best!
Carpe Diem Resume Kit – Converting your CV to a resume helps recruiters better understand why you are a great match for a specific job. My resume kit will guide you through creating a polished resume for your desired job. Templates are included as well as a bonus on writing your cover letter. Give yourself the best chance of getting that interview!
LinkedIn for Physicians – This fun course shows you how to create a stand-out profile on LinkedIn and use the powerful features to advance your career goals. The short video lessons guide you step-by-step on how to grow your connections, network successfully, and search for and apply to jobs. Included are cheat sheets for each lesson, examples of physician profiles, and a bonus PDF on how to rock your informational interviews.
Thank you for listening!
If you love the podcast, we'd LOVE a review:
Your positive review really helps other physicians find this podcast and increase the visibility. Click here for a video tutorial on how to leave a review. THANK YOU!!
If you'd like to share your thoughts on this episode:
---
Other ways to enjoy the show:
Find what you're looking for: