iTunes | Spotify | Stitcher | Google
---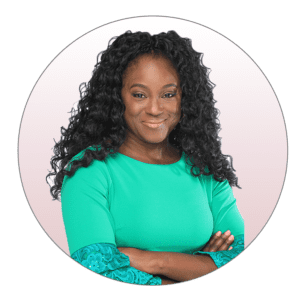 As a physician, it's common to feel weighed down by systemic issues that leave you feeling stuck in your job, career, or role. However, sometimes the first step to making a change is changing the way you think. In today's episode, I'm talking with Dr. Nneka Una, founder of EntreMD, and we'll discuss how to shift your mindset from victimhood to empowerment so you can make positive changes and move forward in your career. Dr. Una will share her story and offer tips on how to hone your empowerment skills and approach difficult situations with confidence.
In this episode we're talking about:
The difference between a victim mindset and an empowered mindset
Dr. Una's quest for more after completing her pediatric residency
Why Dr. Una considers every physician to be an entrepreneur
The importance of speaking to get your message across
Why negotiation skills are critical for physicians
How shifting out of fear-based thinking leads to empowerment
Dr. Una's book, The EntreMD Method
Links for this episode:
EntreMD Method – A proven roadmap for doctors who want to practice medicine and live life on their own terms. A wonderful book for both employed physicians and those who are interested in being an entrepreneur.
LinkedIn for Physicians Course
This fun course shows you how to create a stand-out profile on LinkedIn and use the powerful features to advance your career goals. The short video lessons guide you step-by-step on how to grow your connections, network successfully, and search for and apply to jobs. Included are cheat sheets for each lesson, examples of physician profiles, and a bonus PDF on how to rock your informational interviews.
Thank you for listening!
If you love the podcast, we'd LOVE a review:
Your positive review really helps other physicians find this podcast and increase the visibility. Click here for a video tutorial on how to leave a review. THANK YOU!!
If you'd like to share your thoughts on this episode:
---
Other ways to enjoy the show:
Find what you're looking for: