iTunes | Spotify | Stitcher | Google
---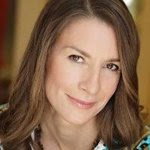 Once you've decided to make the leap to a nonclinical career, you may think your transition is on it's way. However, breaking this news to your patients, colleagues, and family can be an unexpected obstacle in the career change process. In today's solo episode, I'm tackling the many nuances of this sticky issue, from ways to approach this discussion to handling the myriad reactions you may receive. I'll also share three helpful principles to get you through all of these difficult conversations.
In this episode we're talking about:
Why these conversations can make us uncomfortable
How to tailor your discussion for different audiences
Overcoming your discomfort with uncertainty
Why you can't be responsible for other's reactions
The benefits of an empowered mindset
My own experience when I reached a career crossroads
Dos and don'ts when reaching out for informational interviews
Links for this episode:
Carpe Diem Resume Kit – Converting your CV to a resume helps recruiters better understand why you are a great match for a specific job. My resume kit will guide you through creating a polished resume for your desired job. Templates are included as well as a bonus on writing your cover letter. Give yourself the best chance of getting that interview!
Thank you for listening!
If you love the podcast, we'd LOVE a review:
Your positive review really helps other physicians find this podcast and increase the visibility. Click here for a video tutorial on how to leave a review. THANK YOU!!
If you'd like to share your thoughts on this episode:
---
Other ways to enjoy the show:
Find what you're looking for: