iTunes | Spotify | Stitcher | Google
---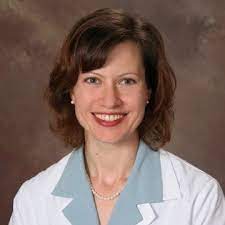 While expert witness work is a popular physician side gig, lots of folks have preconceived notions about this role that might not be accurate and may keep them from exploring something that's a good fit. My guest today, Dr. Gretchen Green, is a radiologist and experienced expert witness who offers an online course about this lucrative side hustle. We'll discuss how Dr. Green got into this line of work, the mindset needed, qualifications, compensation, availability of work by specialty, and how to get started.
In this episode we're talking about:
How Dr. Green discovered expert witness work
The mindset of becoming and serving as an expert witness
What qualifications are needed for this work
How to get started working as an expert witness
What's involved in reviewing a case
Compensation and fee setting for expert witness work
Gretchen's online CME course and a special bonus through the Doctor's Crossing
Links for this episode:
Dr. Gretchen Green's Expert Witness Start-Up School will take you from 'curious' to courtroom ready.
This in-depth program has helped hundreds of physicians to build a flexible, profitable side business as an Expert Witness. Learn how satisfying this work can be while creating a second source of income and flexible work schedule. Enrollment opens January 20th – 30th, but you can join the waitlist today.
⭐⭐Bonus: If you use my link to join the Expert Witness Startup School, as an added bonus you will receive my LinkedIn for Physicians Course for free. This course will help you create a great LinkedIn profile for jobs and for networking.
*Please note: I am an affiliate for this program which means I will receive a commission if you choose to purchase through my link. I only recommend programs that I fully believe could be beneficial to you on your career transition journey.
Thank you for listening!
If you love the podcast, we'd LOVE a review:
Your positive review really helps other physicians find this podcast and increase the visibility. Click here for a video tutorial on how to leave a review. THANK YOU!!
If you'd like to share your thoughts on this episode:
---
Other ways to enjoy the show:
Find what you're looking for: