iTunes | Spotify | Stitcher | Google
---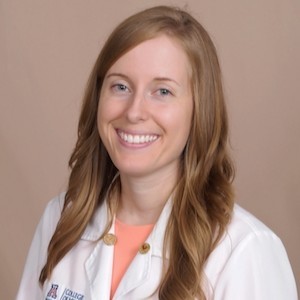 One of the most common questions I get asked about nonclinical careers is, "What are my options if I didn't complete residency?" Luckily, the answer is, "There are lots of options!" Today's guest, Dr. Lauren Weinand, is here to share how and why she chose not to pursue residency and instead took a role that combined her love for both writing and science by working for a medical communications company. We'll discuss how Dr. Weinand knew this was the right path for her, the role of medical communications companies, and how you can get started in this career.
In this episode we're talking about:
How Dr. Weinand processed her decision not to pursue residency
What medical communications companies do
Lauren's day-to-day role at her job
Whether an advanced degree is required for these roles
The importance of developing a writing portfolio to enter the field
Typical compensation for medical communications roles
Steps for getting started in medical communications
Links for this episode:
Episode #111: Revisiting Careers You Can Do Without Residency
Episode #16: 5 Steps To Becoming A Medical Writer
LinkedIn for Physicians Course – Would you rather clean out your garage or attic than "put yourself out there" and network? No worries! My LinkedIn course is geared to make networking doable and fun. I will show you how to connect with people who can be helpful for your career, what to put in your messages, and how to apply strategically for the job you really want. You can learn more about this course and get a sneak peek inside right HERE.
Thank you for listening!
If you love the podcast, we'd LOVE a review:
Your positive review really helps other physicians find this podcast and increase the visibility. Click here for a video tutorial on how to leave a review. THANK YOU!!
If you'd like to share your thoughts on this episode:
---
Other ways to enjoy the show:
Find what you're looking for: