iTunes | Spotify | Stitcher | Google
---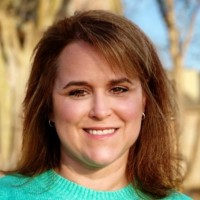 Having multiple state licenses can be useful when you're working clinically doing telemedicine and locums tenens. For certain nonclinical careers, having a specific state license or multiple licenses can be a critical factor in getting hired. For example, if you're looking to work in utilization management (UM), an ideal background may not be enough to land a job. The state you are licensed in may not be highly sought after by these companies. This is what was happening to today's guest, Dr. April Palmer, who was losing out on UM opportunities because she only had one state license and it was not in high demand. Dr. Palmer is here to discuss how the Interstate Medical Licensure Compact (IMLC) can be a solution. She shares with us the process she went through to obtain multiple licenses, how you can get started on this journey, and the costs involved.
In this episode we're talking about:
What the Interstate Medical Licensure Compact (IMLC) is
How Dr. Palmer knew she was ready for a career change
The time and cost involved in obtaining multiple state licenses
April's path to a career in utilization management
How the IMLC interfaces with individual states
The license renewal process through IMLC
How to get started obtaining multiple state licenses
Links for this episode:
Interstate Medical Licensure Compact
LinkedIn for Physicians Course – Would you rather clean out your garage or attic than "put yourself out there" and network? No worries! My LinkedIn course is geared to make networking doable and fun. I will show you how to connect with people who can be helpful for your career, what to put in your messages, and how to apply strategically for the job you really want. You can learn more about this course and get a sneak peek inside right HERE.
Thank you for listening!
If you love the podcast, we'd LOVE a review:
Your positive review really helps other physicians find this podcast and increase the visibility. Click here for a video tutorial on how to leave a review. THANK YOU!!
If you'd like to share your thoughts on this episode:
---
Other ways to enjoy the show:
Find what you're looking for: