iTunes | Spotify | Stitcher | Google
---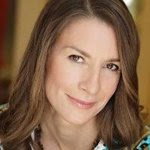 The path to a career change – whether clinical or nonclinical – is not a linear one. There are twists and turns in the road, and getting hung up on certain elements of the process too early can unintentionally derail your plans. In today's solo episode I'm discussing why asking "How?" too early in your career change journey has the potential to shut things down before they really get started. I'll also be talking about how to avoid this common trap by reframing your thought process and using some different three-letter words to keep moving forward.
In this episode we're talking about:
Why asking "How?" too soon can be a common problem for physicians
How our instinct to stay safe may also keep us stuck
The power of changing our mindset around the "how"
The power of asking "Why?" to bring clarity to a career transition
Writing out your "why" to gain insight
The importance of asking yourself "Why not now?"
Boosting your confidence by asking "Why not me?"
Links for this episode:
Carpe Diem Resume Kit – Converting your CV to a resume helps recruiters better understand why you are a great match for a specific job. My resume kit will guide you through creating a polished resume for your desired job. Templates are included as well as a bonus on writing your cover letter. Give yourself the best chance of getting that interview!
Thank you for listening!
If you love the podcast, we'd LOVE a review:
Your positive review really helps other physicians find this podcast and increase the visibility. Click here for a video tutorial on how to leave a review. THANK YOU!!
If you'd like to share your thoughts on this episode:
---
Other ways to enjoy the show:
Find what you're looking for: