iTunes | Spotify | Stitcher | Google
---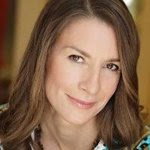 With the recent evolution of artificial intelligence programs, they have become a popular tool for a variety of tasks. They can be used to write a cover letter, build a resume, or even plan your meals for the week. But can AI assist physicians who find themselves at the white coat crossroads? In this solo episode, I ask AI a variety of questions from physicians at the crossroads and share the responses. I also highlight the benefits and limitations of using AI, specifically ChatGPT, when you're a physician seeking career transition advice.
In this episode we're talking about:
Some examples of what AI, such as ChatGPT, can be utilized for
Questions from physicians at the crossroads and how AI responded
The strengths and weaknesses of recommendations from ChatGPT
How ChatGPT offers support beyond being a 'search engine'
Different nonclinical sectors suggested by AI   
One glaring omission from the AI's suggestions
Steps ChatGPT gave to start a small business from ground zero
Links for this episode:
ChatGPT – Free online AI site
Free Download – This is the copy of all the questions I asked ChatGPT including ones I mentioned as well as a number of other questions.
Thank you for listening!
If you love the podcast, we'd LOVE a review:
Your positive review really helps other physicians find this podcast and increase the visibility. Click here for a video tutorial on how to leave a review. THANK YOU!!
If you'd like to share your thoughts on this episode:
---
Other ways to enjoy the show:
Find what you're looking for: