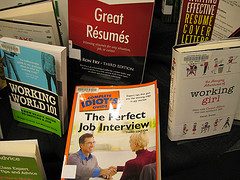 If you're like most physicians,  you have the traditional CV as opposed to a resume.  The CV, or curriculum vitae, is primarily used for clinical medicine jobs and in academia.  When applying to most non-clinical positions, the resume is the preferred format.
What's the difference between the two documents?  In a nutshell, the CV gives an all-inclusive chronological history of your education, training and work experience, with all the extras such as publications, research and awards.   The resume is a much shorter document which highlights transferable skills, abilities and work experience relevant to the desired position.
A properly written resume will present a clear picture to a potential employer of why you are optimally suited for the position.  For example, let's imagine you were applying for a job at an Electronic Medical Records (EMR) company where you will be training other physicians on the software.  If you just dust off your CV and send it in, you could likely be ignored.
It's better to rewrite your CV as a resume (see table below) and highlight content that demonstrates why you are suited for this job.   If your experience is primarily clinical, you may still be a candidate, but it would be ideal to have some additional relevant content such as:
1. Involvement in EMR implementation in your clinic or hospital
2. Coursework in Medical Informatics
3. Teaching experience
4. Teaching awards
5. Participation on an EMR committee
Content that does not pass the "So What?" test is best left off the resume.   The "So What?" test is when the employer looks at your content, such as grants or publications and says "So What?" because this kind of accomplishment is not what really matters to them.
Most hiring authorities spend 8-15 seconds reading a resume before they decide to keep it or can it.  Needless to say, you want yours to be short and sweet and be able to instantly portray your value as a candidate. If you are applying to more than one type of position, you can have a number of different resumes that are tailored for each job.
Job opportunities can come out of blue, when we least expect it, and then we have to scramble to get our CV or resume updated.  A little time in advance keeping your CV up to date helps avoid a late-night panic!
Here is a table comparing the Resume to the CV
 
Resume
CV
Purpose
Applying for non-clinical positions.Highlights pertinent accomplishments/transferable skills.
Applying for academic positions.  Maintains a complete professional history.
Length
Short
1-3 pages
As many pages as required.
Chronological presentation for each category of information
Reverse chronological order for work history (most recent to oldest).The rest can be in chronological order for education, training, etc.
Chronological order (earliest date to most current).
Publications, Research, Grants
Not always included – best if relevant to desired position.
 Always included
Honors, Professional Memberships, Presentations
Not always included – best if relevant to desired position.
Always included
 Need help converting your CV to a Resume? Click here to learn more about The Carpe Diem Resume Kit. Your step-by-step guide to creating a Rockstar Resume that will help you land that nonclinical job!
Find what you're looking for: