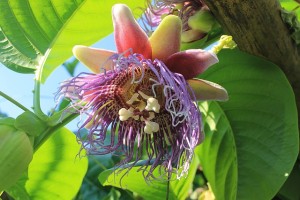 On my way into Barnes and Noble, I was stopped dead in my tracks by none other than Oprah Winfrey.  There she was, a picture of beauty and contentment, filling the cover of the November "O" issue.
It wasn't Oprah so much who caught my eye, but the leading headline, "What's Your Calling? An Easy-Does-It Guide to Finding (and Fulfilling) Your Life's Purpose."
Much of my work with clients focuses on this question. Even though most already have, "The Big Career", the sense of having found one's calling or passion may have faded or remained elusive.
Oprah states, "There is the thing you do for a living and then there is the thing you are born to do."
Intrigued, I picked up the issue and skimmed the article on my way to the "career section" in the bookstore.  I was on a mission to find some new books on passion and work.  While the "O" piece looked interesting, and even had a quiz to take, it would have to wait.
Once I reached my destination, it was only a matter of minutes before Nancy Anderson's, Work With Passion in Midlife and Beyond, jumped out at me.  She makes the point that in midlife, our goals and values tend to change, and what we want from our work is different from when we started on our career path. Her book offers a more holistic guide to the career transformation process than is found in more traditional sources.
If the notion of finding your passion has remained a mystery or far- off dream, Anderson offers a series of "Passion Clues" to help you get on track.
Passion Clue #1
You Would Do the Work Even If You Did Not Get Paid For It.
People often have the hardest time understanding this clue, but it is the most important one.  Since we don't necessarily equatework with having fun, we find it hard to imagine work we would do just for the love of it.
Passion Clue #2
Mastery Is Your Goal
When you are willing to put your best effort into something: practicing hard, making mistakes, challenging yourself, these are good indicators of passion.  Ambivalence is the opposite of mastery and signals mental conflict over committing to a course of action.
Passion Clue #3
You Are Transformed As You Do The Work
The work deeply engages you and there is nothing you would rather do.  Because you have committed to this direction, you are willing to face fears and uncertainly in order to grow and acquire new abilities.
Passion Clue #4
You Are Not Aware That Time Is Going By
Your work completely absorbs your attention.  There is a feeling of timelessness. You are focused in the present; thoughts about the past or future fall away.
Passion Clue #5
You Are Paid To Be Who You Are
Your work is closely matched to your personality, preferences and abilities.  If you are introverted, you are able to work and create in a quiet environment, at your own rate, without undue interruptions and intrusions.   If you are extroverted, you are around stimulating people, often in the limelight, able to learn and experience many new things.
These clues need not be limited to the realm of work, but can be applied to any aspect of your life that has meaning for you.  Your passion could be an artistic or musical pursuit, volunteer service, family, a spiritual path, or some other endeavor.  Work can provide the means to pursue your passion or interests, or it can serve as the channel.  And if you are not sure what you are passionate about, you are not alone.  The passion to do and create is present in everyone, but it can become buried and seem out of reach.
Next week I will share Anderson's, "Off-Track Signals", clues to what may take you off the passion track.
Find what you're looking for: