Career Options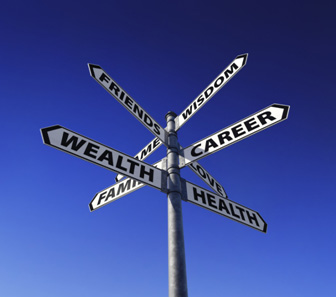 Often when physicians first start a coaching program, they are uncertain about whether or not they want to leave medicine. Through customized assessments, exercises, and focused conversations, a compelling path emerges. For some, it may be time to shift to a non-clinical career. For others, improving the clinical setting is the solution. Additionally, there is the option of doing a "blendini" – continuing to practice while adding in some non-clinical work.
Possible directions may include:
Improving the Clinical Practice Experience
For doctors who want to continue practicing, we find ways to reinvigorate their work or take it to the next level. Creating change that nurtures the passion for medicine is vitally important.  Some doctors find a fresh perspective by attending workshops for physician renewal, going on a medical mission, working abroad or teaching.  The possibilities for improving the work environment are extensive.  Among the many options are to redesign the current practice, find a better position, learn new techniques and procedures, and focus on personal development and leadership.
Blending Clinical Practice with Non-Clinical Work
For doctors wanting to continue practicing on a more part-time basis, we explore the varied non-clinical options suited for a combined career. These may include, but are not limited to, consulting, medical writing, expert witnessing, medical chart reviewing or teaching. Some positions do not require any additional training, while others involve specific programs to acquire the necessary skills.
Complete Transition to A Non-Clinical Career
This pathway is for physicians who have decided to leave clinical practice.  A full transition to a non-clinical career can take several years and require significant planning and dedication.  Non-clinical positions for physicians are available in the pharmaceutical industry, healthcare, biotech, informatics, governmental agencies, and the financial sector, to name a few.  Depending on the desired career, additional training and experience may be required. Obtaining an MBA or MPH may be optimal for certain positions, but the necessity is best determined on an individual basis.
Custom-Designed Career Options
There are few limitations to what physicians can do in addition to or instead of medicine. With ample abilities and abundant drive, doctors often make their mark in other areas.  Some true examples of physicians in non-traditional areas include a surgeon who became a lychee farmer, an OB-GYN turned stock broker, an FP who left practice after 28 years to teach college science, and a plastic surgeon who started his own medical communications company.
An Inspired and Balanced Life
In addition to career path guidance, Doctor's Crossing provides support and services to physicians seeking greater work/life balance, and those dealing with challenges such as a malpractice suit, health issues, re-entry to medicine, or other concerns. An inspired and balanced life contributes greatly to the sustainability of a demanding career.