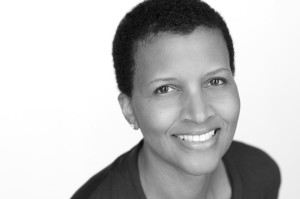 Dear Readers, in this blog, one of my clients shares her career transition story. As you will see, the non-clinical path does not follow an orderly set of steps, unlike becoming a physician. In these less predictable waters, there is uncertainty of course, but there is also opportunity and adventure. Take it away Carla.
Shining the Light on a Non-Clinical Career Path
Recently, I left medicine and became a physician advisor and now a freelance medical writer. I am experiencing a tour along a unique, winding road of possibilities. My years working in anesthesiology prepared me for very different challenges, so leaving clinical practice was not a simple matter. Unlike the trajectory for becoming a doctor, a non-clinical path is rarely straight; however, I am discovering that there are plenty of people to help guide the way. My story is about making choices and how networking with other people has positively influenced my direction.
While still practicing anesthesiology, I attended business school and gave serious thought to working in the pharmaceutical or biotech industries, but I did not feel much desire to climb the corporate ladder. Therefore, after graduation, I stayed in my clinical career. However, around my 20th year, the stress, declining compensation and dwindling resources could no longer be ignored.  Finally, when a hospital administrator did away with critical supplies in the operating rooms, I was absolutely certain it was time for a change.
While exploring my options, a friend introduced me to a physician advisor at a revenue cycle, health care consulting firm that helps hospitals comply with Medicare regulations and improve their reimbursements.The company was growing and recruiting physicians for on-the-job training; I applied and was immediately hired. In this position,my job was to determine whether particular patients met medical necessity criteria to be treated as inpatients or outpatients. I learned to review medical records and write consults providing evidence-based support for the level of care recommended. Primarily because of this job, I determined that becoming a better writer was something I really wanted to pursue.After working with the company for one year, a ruling for the Medicare inpatient prospective payment systems profoundly impacted the industry, and I started looking for something different.
Briefly, I considered starting from scratch in a wholly unrelated industry. Real estate, perhaps? This time, I recognized that speaking with a number of people in the field was the most effective way to demystify any new industry. I called several friends working in the real estate business and got a sense of the necessary skills and challenges involved. Next, I arranged a meeting with a seasoned real estate broker. His unforgettable, first question was an emphatic "WHY-Y-Y?" that made me wince internally. Despite the awkwardness of that introduction, the broker was very gracious and helped me explore all the pros and cons of the business. He cautioned, "this business is more about luck than skill," and "don't go into this business if you need to make money!" I took these remarks as cues to expand my search.
In the meantime, a credentialing application for a locum tenens anesthesiology opportunity sat lurking on my desk at home. I dreaded the thought of completing the paperwork and the sinking feeling of caring for patients in a remote facility. I just could not make myself do it. Finally, I called the recruiter, declined the opportunity, and felt a massive weight lifted from my shoulders. In that moment, I firmly committed to doing something I enjoyed rather than settling for something that was not a good fit.
My thoughts kept circling back to becoming a writer. In fact, I was already enrolled in medical writing classes at a nearby university. Given my additional interest in starting a business, I participated in a 6-week freelance medical writing program. This opportunity was a gigantic step in the right direction. The instructors and other students shared their stories and advice, which gave me a real sense that I could make it in this field.
My first medical writing client was a well-respected consumer health education website. The client needed fresh, comprehensive articles on various diseases, and my writing instructor generously recommended me for the opportunity. I provided an initial sample pieced that was very well-received, and I was asked to write more articles! Upon the momentous arrival of my first paycheck as a writer, I affirmed my capacity to succeed in this business.
To refine and shape my direction, I continued gathering information and advice from other writers. So far, I have interviewed several freelance writers whom I found in the American Medical Writers Association directory. With their guidance, I have identified the kinds of writing opportunities that are right for me. For instance, when I was curious about regulatory writing, I interviewed several experienced regulatory writers. I was told that working with cutting edge research is really cool, as long you don't mind digging through thousands of pages of clinical data and working under extremely tight deadlines.
Today, I am still evolving, making choices, and getting even more comfortable with uncertainty. It is impossible to see the precise ending, because a curvy path connects to such a wealth of possibilities. On this journey, there's no room for old baggage, such as worrying what other people think I SHOULD be doing. When navigating detours and forks in the road, I am recognizing the warning signs of ill-suited options while patiently searching for the right choice for me. Fortunately, there is never a need to stumble in confusion when others are so willing to share stories, offer candid advice, and shine the light.
Carla Hightower, MD, MBA
Find what you're looking for: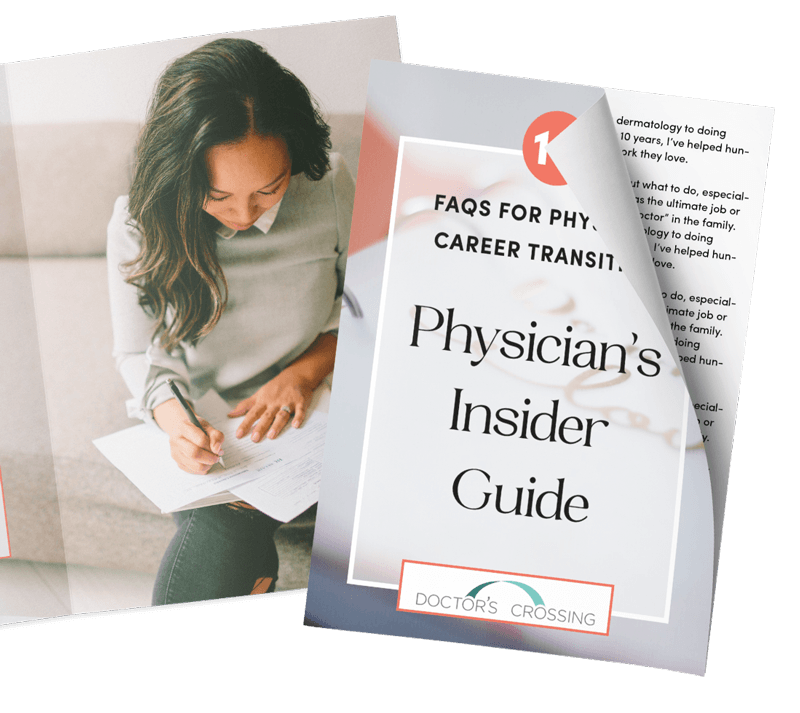 The Physician's Insider Guide
15 of the most common FAQs on physician career transition
Sign up below to get the resource to jump-start your career transformation! You will also receive the latest blogs and updates from Heather.